How To Utilize Mirrors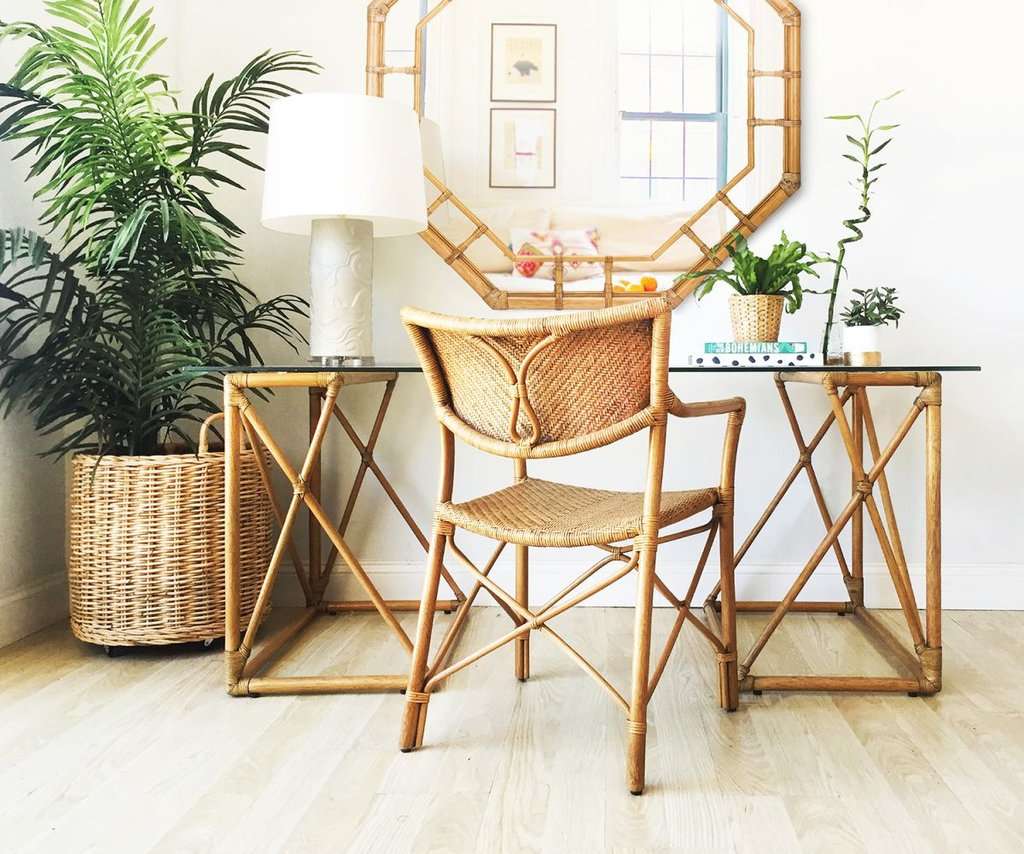 Mirrors are an incredibly adaptable design element that expands and brightens rooms. The right mirror will add depth, style and light to your space.
It's currently quite popular to utilize mirrors (or multiple mirrors) in design, but this is really just a continuation of the history of mirrors as both a decorative and functional object that has the power to transform spaces. In real life, as well as in fairy tales, mirrors are indeed a little bit magic.
Considering the style of mirror you for your space is exciting and important. Burke Decor wants to help you make the best style, size and shape choices for selecting your ideal mirror, and then utilizing it in the best possible way to enhance your space.
Frames can be made of many different types of materials in modern, casual, ornate, carved, gilt, traditional, whimsical, rustic, industrial, ethnic inspired or geometric styles. And the mirror glass itself can be distressed, smoky, antiqued or polished and clean.
We have an amazing selection of mirrors
, but there are a few things to figure out before you dive in.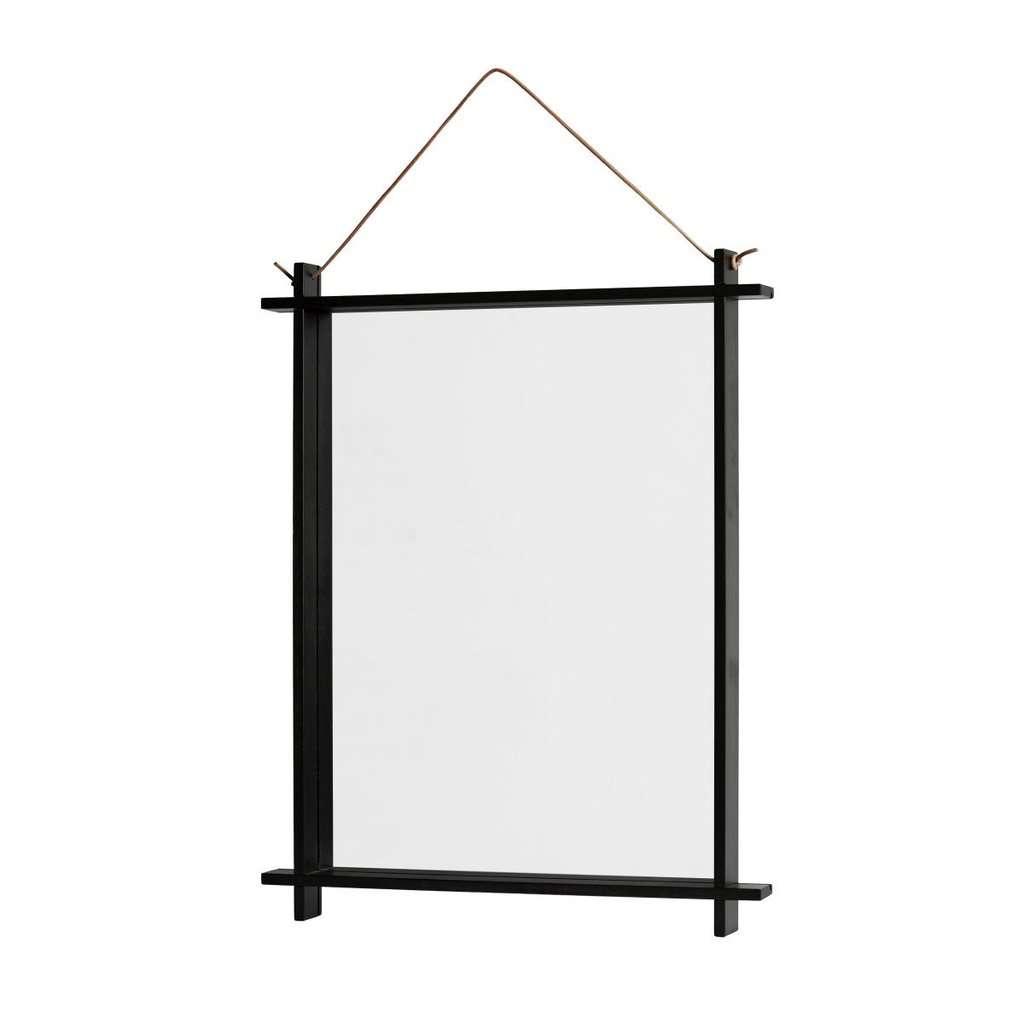 This
mirror by OYOY
is a vision of modern simplicity. A geometric mirror can be a clean compliment to crisp modern lines, or a fresh contrast with a number of more gilded pieces.
Mirrors can be ornamental and function like a large-scale work of art. Your mirror should work together with other design elements such as lighting, paintings, plants, books and collections of décor and souvenirs to evoke your aesthetic and desired ambience.
Matching your mirror frames to the framed work of art in a gallery wall creates a theme or thread to tie varied pieces together. Play with geometry, symmetry and proportion in your layering of different style elements. Use mirrors to add a breath of fresh air to a grouping or clustered collection of pieces, and provide a "window" that the eye can rest on.
Mixing the textures and finishes of mirror frames, furniture, walls and floors will add some dynamic contrast.
We love this rattan mirror by Selamat (above) and paired with this desk it can also function as a really elegant vanity, if you have a small space and need to multitask. The mirror's octagon shape and the smooth but rustic finish are a free juxtaposition with the clean glass top and crisp modern lines of the room. Or try to juxtapose a gilded mirror (This with a rustic or distressed element to mix styles in a way that adds intrigue and keeps everything from being too matchy-matchy.
Where to put these new mirrors? A mirror above a console or narrow shelf in your foyer provides the most tried and true place for a quick touch up before going out or when you arrive home, but using multiple mirrors in your home is not about wanting to look at yourself all the time.

Mirrors are not about vanity.
Mirrors are about playing with the geometry and light and composition of your space, as well as offering multiple ways to express your interior design style.

Mirrors can actually function as a window.
Mirrors placed across from a window or a sliding door will maximize a window view, draw the outside in, and amplify the light and brightness of your space. A few small mirrors clustered together across from a window or door may create fascinating reflections that charge up the energy of your space in unexpected ways.
Amplify the light
Pair a mirror with a chandelier or cluster of pendant lights for some opulent luxury and a ceiling full of beautiful light reflections. Using a mirror behind a light source of some kind will amplify the light and create a lovely effect that can be transporting.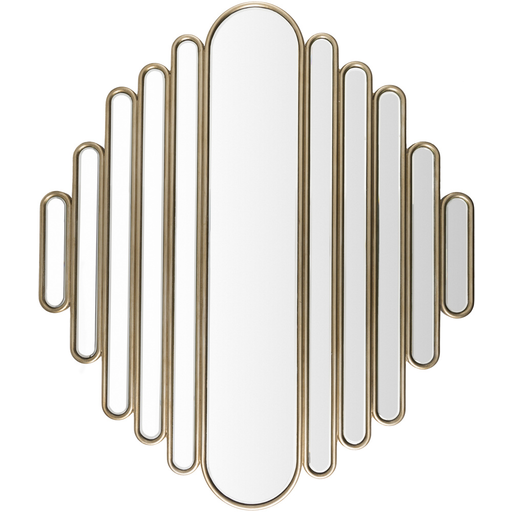 Know the mirror for the space
This is always the hardest part of a Burke Décor how-to to describe. The mirror has to be an appropriate size for the wall, but a deliberate choice to use multiple small mirrors or an oversized mirror can also create a high style focal point. Your mirror could anchor a room or shake up large spaces.

Try an oversized mirror or even a floor length mirror in an unexpected place (possibly in a dining room) to create some style intrigue and high design. Large mirrors can be used to address awkward layout issues as well, like hallways, for instance, where they can expand walls or break up some visual clutter if you have a lot of hung artwork. A large mirror in a small space can make it feel larger, and a mirror that is the same width as the furniture will pull a small space together and make the layout look intentional and not squashed.
In the bathroom - try a non-traditionally framed large mirror above the sink instead of a standard vanity set up. Two vertical mirrors above a double sink will make a room look more spacious and luxurious. A metallic frame in a powder room with a bold paint color or wallpaper is a daring choice, while an understated modern frame creates serenity, or acts as a counterbalance to quirkier décor.
A mirror above a headboard will open up a bedroom and add brightness with style, especially if it's an unexpected shape.

And a mirror hung in a transitional space can help it feel more like a "room." Mirrors provide a sense of purpose and intention.
Horizontal mirrors work well in a longer landscape – so above a mantel, a wall above a couch or console, and behind a bar. If you are working to infuse style into a space with lower ceilings, this is a great choice as it will add depth and light, without drawing attention to room height.
A vertical mirror is a great choice for capitalizing on the height of the room and creates brightness and opens the space. It can be hung across from windows, included in a gallery wall or paired in a room (either one across from each other or side-by-side).
The Shape of Things
A classic rectangular mirror is extremely adaptable and a wise choice for many settings and applications. The advantages of a rectangular mirror are many! They can be hung either horizontally or vertically and holds its own, works in a pair and is easily paired with other wall décor as it can function like a piece of artwork.
While rectangular mirrors are flexible, a variation such as a hexagon or oblong round can either add geometric shapes or infuse a room with more fluid organic lines. Other mirror frames are inspired by of arches, keys and diamonds and can add a bold pop of drama or theatricality when selected with intention.

Round Mirrors provide the sense of a portal whether they are framed or not, but this effect can be enhanced by this choice. An oversized frameless round mirror lets other design elements in a room to speak louder and makes a strong, but quieter statement. Round mirrors with a metallic finish are wonderful in a gallery wall, or in a bedroom, over a dresser.
Sunburst mirrors are like round mirrors on a triple espresso. Sunburst mirrors can be glamorous, retro and definitely playful.
Oval mirrors can be hung vertically or horizontally and can play off a classic or traditional design aesthetic, either as a compliment to other décor of the same period, or as part of a very contemporary mash-up of styles.
Here are some great non traditional mirror shapes by Cyan Design from Burke Decor's extensive collection: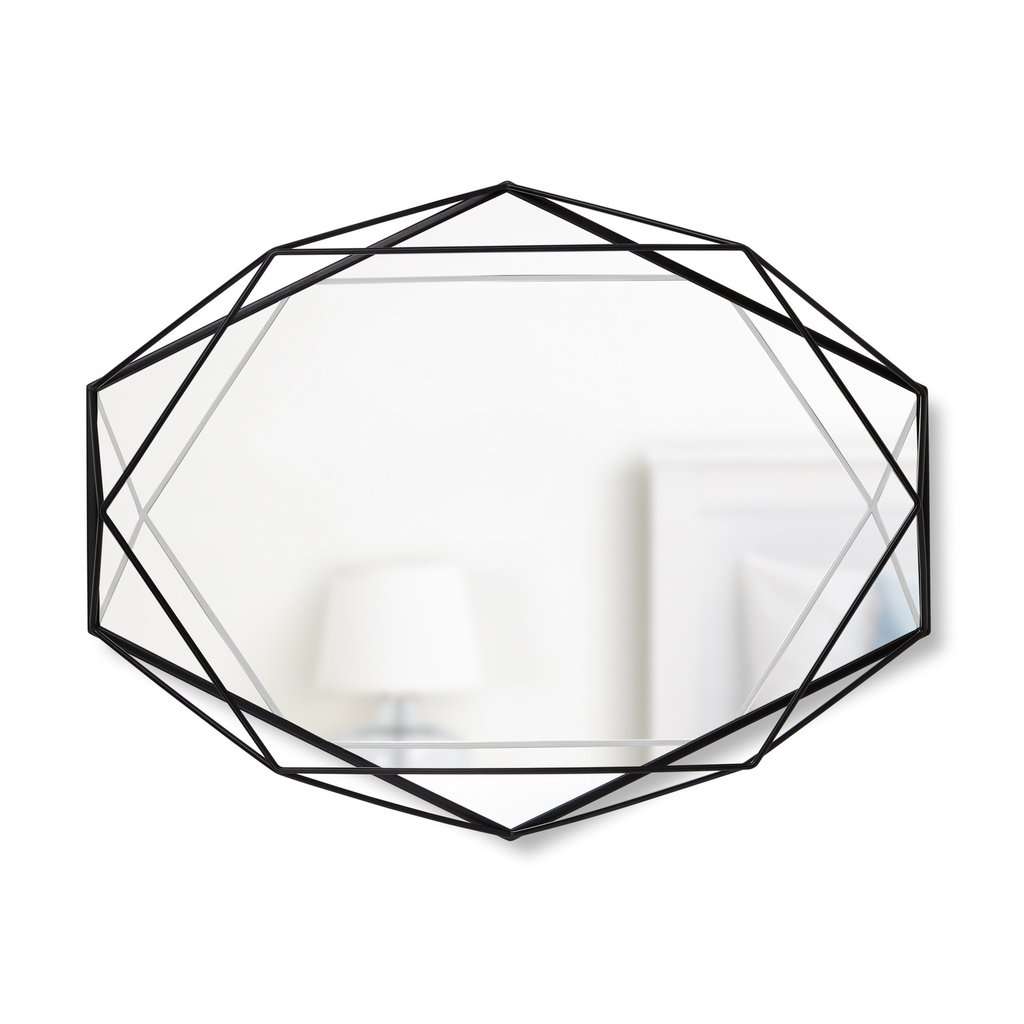 PSA: Hang Mirrors Properly
Real talk: it's important to hang your mirror properly. The proper height for a mirror is generally eye-level, but it's also fine to hang a mirror a bit higher if it's appropriate for the room's layout. Make sure to read any labels or directions that come with your mirrors, and use the recommended wall hook or picture hanger (one at either end - do not try to hang a mirror from a single hook or nail) to hold the mirror flat against the wall and cut down on any kind of distortion. If you are not particularly handy, and happen to be hanging a particularly large or heavy wall mirror, you will need to use wall anchors. Real-real talk: you may want to consider having your mirror hung professionally.
Other hot tips
Mirrors can replace a television as a focal point in a room, but they won't be so great if they are reflecting your tv, so consider that placement carefully.
Some mirrors can lean against a wall and don't need to be hung for maximum effect (or because they are so large or ornate that hanging is impractical).
Don't be afraid to use a mirror in a shape that's quite different from your room.
A number of mirrors in a space with a column or obstruction can divert attention and help create more definition of different spaces
A large mirror above a low shelf will create the illusion of height in a lower ceilinged room.
Mirrors that are hung high on the wall may actually benefit from a slight downward angle off the wall, instead of lying flush against it.
A mirror on a door should take up as much of the door as possible.
If you want something more ornate than a frameless mirror, but don't want to add color in a frame, try a mirrored frame for additional shine and personality, without any visual clutter.
Don't rule out mirrors in a kitchen - they can create the bright light you might be missing.
Try a non-traditional silvering (when the glass is distressed or antiqued) if want your mirror to be more ornamental than a clear reflective surface.
In addition to putting lighting or candles in front of a mirror, they make wonderful companions to greenery - whether it be potted plants, vases of flowers or larger floor plants.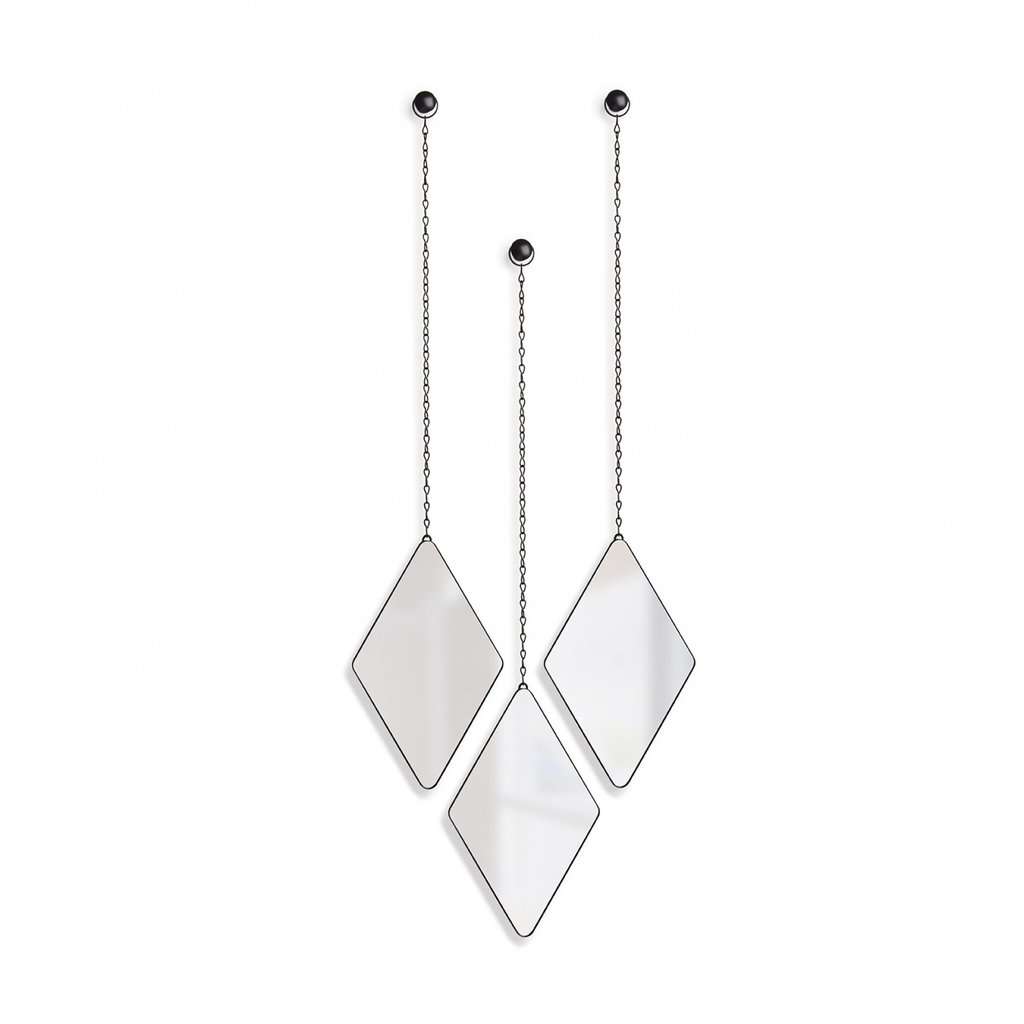 Multiple mirrors are a fun way to play with symmetry and asymmetry in your space. What about a quartet of round mirrors over a mantle/fireplace or a couch in the living room? A pair of mirrors can really push the symmetry concept when hung side by side. Or try some circular mirrors that pair with a circular table, and rectangular mirrors with a rectangle shaped table.
This cluster of 3 Dima mirrors by Umbra
is delicate yet the lines are clean and not too romantic. These would look wonderful in a powder room (not as the primary mirror), a hallway or as part of a gallery wall -- especially across from a window.
Have some ideas abut what you are looking for and how to utilize your mirror? Once you have made these decisions about location, size, shape and finish - you really get to play with what speaks to you or is begging for a spot in your home. Burke Decor is chock-a-block with amazing mirrors in an array of styles and aesthetics, from classic to modern.
Check out some more pieces from some of our exceptional vendors, like Surya, Selamat and Umbra: