Sconces: Wall Lights For Your Home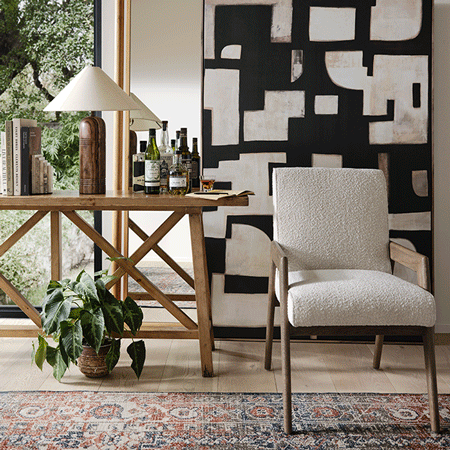 Inspiration on demand
Shop the Look
Find the look you love and shop it all in a few clicks. Curated designer interiors made easy.
SHOP THE LOOK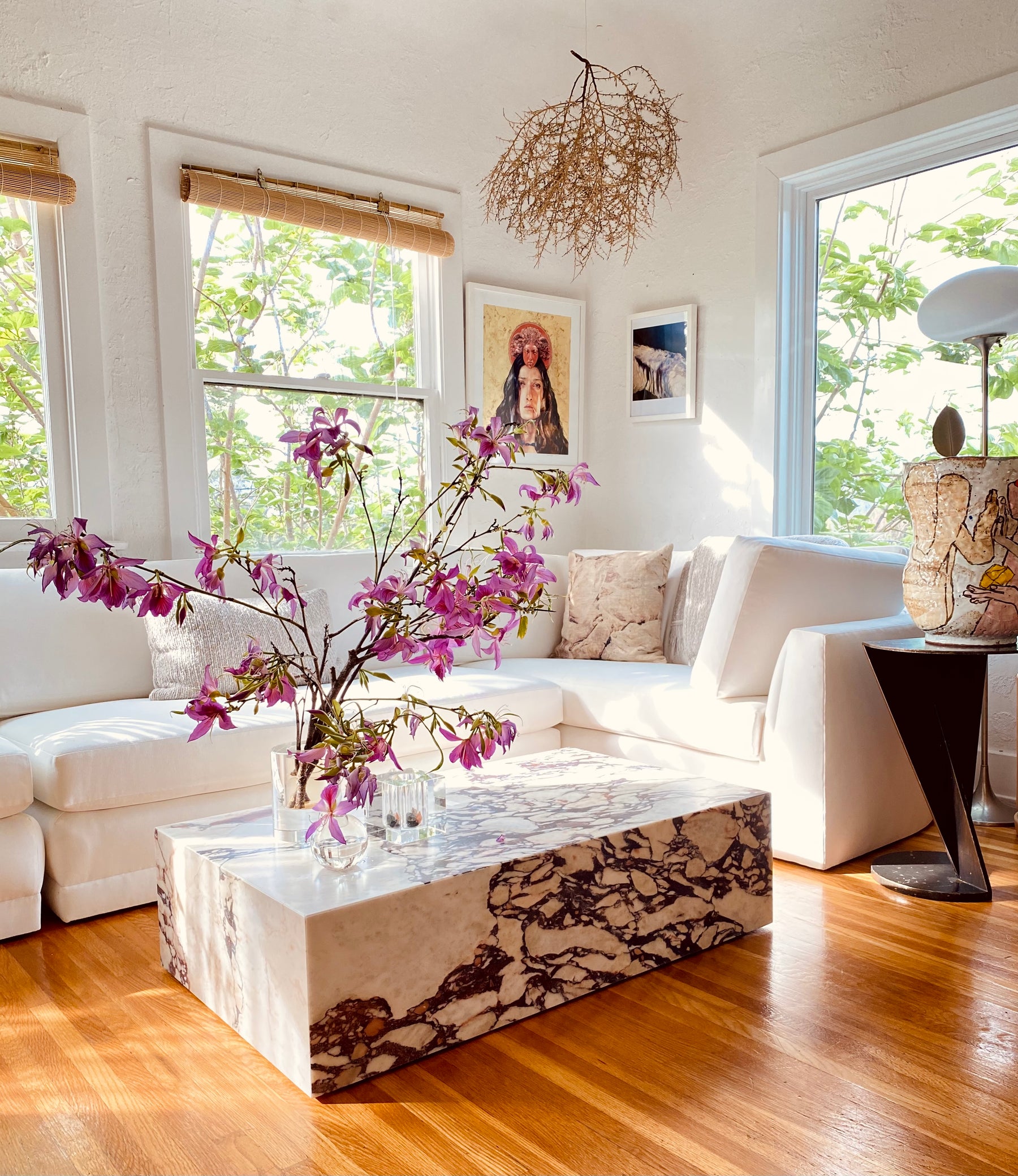 we love to see it
Shop our Instagram
Shop our feed or see how others have styled our best selling pieces. Submit your own beautiful interiors or tag us with #BDIRL on social to be featured.
SHOP OUR FEED
BDIRL
Sconces: Wall Lights For Your Home
Burke Decor's Wall Sconce collection features pieces from top home décor designers Aerin + Barbara Berry + BD Fine Lighting + Corbett Lighting + Currey & Company + EuroFase + Feiss + Ferm Living + Flos + Hudson Valley Lighting + Ian K. Fowler + Jamie Young + Jonathan Adler + Kelly Wearstler + Kate Spade + Mitzi + Regina Andrew + Robert Abbey + Sea Gull + Sean Lavin + Surya + Suzanne Kasler—bringing the finest materials, craftsmanship, style and quality to your home. 
With over three thousand sconces to choose from, Burke Decor offer a wide variety  of designer Wall Sconces. Whether your space requires mood lighting or bright vibrant light, our curated selection of Wall Sconces includes fixtures ranging from 1 to 10 or more bulbs. Minimal yet bold, the Nodes Wall Sconce highlights Kelly Wearstler's distinctive juxtaposition of mixed-materiality and curvilinear form with light radiating from milk glass globes set against metal discs. Bring eclectic charm to any room with Surya's  globally inspired woven rattan shaded Cerro Wall Sconce. Elegant curves elevate minimal materials with Sean Lavin's bright sculptural Joni 13 Wall Sconce. Illuminate a Japandi hallway with Ian K. Fowler's curved, pleated linen Palati Small Sconce. With a labyrinth of cream ceramic tracery, Jamie Young's Filigree Wall Sconce's hollow center brings new light to any wall with an airy, coastal design. Squiggly arms and askew candles create purposeful shadows on any wall with the Reign 3 Light Wall Sconce by Troy Lighting, illuminating hallways, bedrooms, or entryways with whimsy. Traditional shape meets modern materials with the Marcel 1 Light Wall Sconce– a simple and contemporary piece, perfect in any room of your home. Flank a piece of decor or artwork with its sleek, linear look. Tubular glass shades offer uplight and downlight with Mitzi's Tara 2 Light Wall Sconce for the ultimate lighting effect ideal for flanking decor or artwork in a sleep linear look. Organic in form, Ferm Living's Arum Wall Lamp combines contemporary curves with adjustable arm and shade to evenly disturb soft light in dark corners. Antique-inspired candles hold crisp, modern shades in Regina Andrew's Clove Sconce Double elevating traditional style to golden elegance. A secret scroll unfurled to impart its arcane information the Accord Wall Sconce by Hudson Valley Lighting provides a modern sculptural spotlight for framed works of art. With designs by top designers, Burke Decor's curated collection of modern sconces are crafted from the finest materials including brass, stainless steel, iron, wood, rattan, glass, linen, and quartz. Elevate your space with light fixtures that compliment your design style. Burke Decor's expansive Wall Sconce Collection can accommodate a myriad of design styles— including contemporary, mid-century modern, coastal, modern, transitional, and traditional design. Flank swing arm sconces above each nightstand or frame the bathroom mirror with matching fixtures.
 Burke

Decor

's curated collection of
Wall Sconces
includes a wide variety of styles, shapes, and designs for your home decor needs. Burke

Decor 

has endless options to curate the home of your dreams. Browse
Wall Sconces
below. All orders over $50 ship free to the 48 contiguous states.