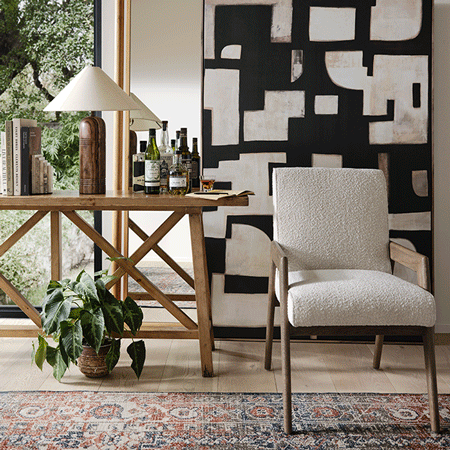 Inspiration on demand
Shop the Look
Find the look you love and shop it all in a few clicks. Curated designer interiors made easy.
SHOP THE LOOK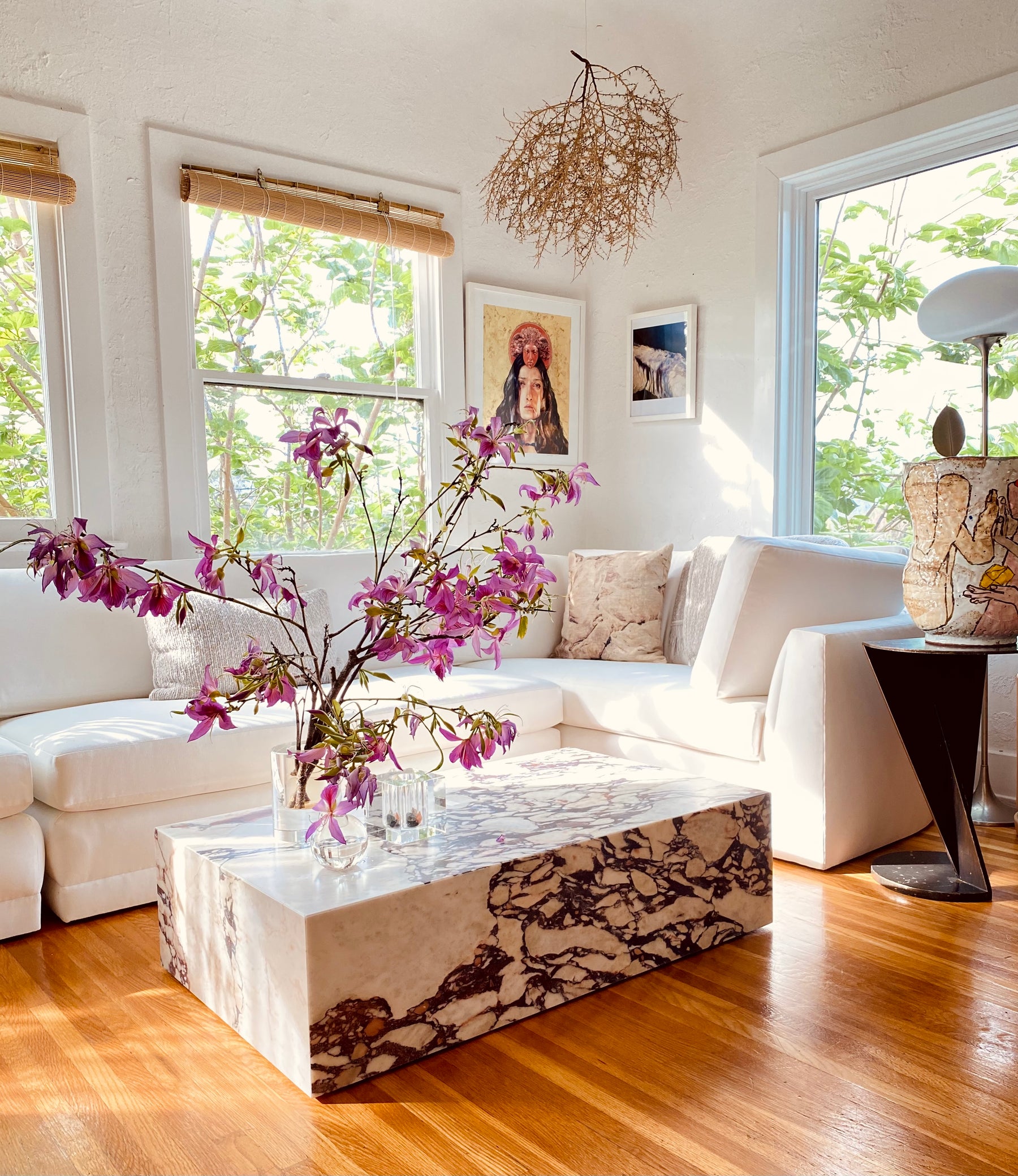 we love to see it
Shop our Instagram
Shop our feed or see how others have styled our best selling pieces. Submit your own beautiful interiors or tag us with #BDIRL on social to be featured.
SHOP OUR FEED
BDIRL
modern minimalism
Bring it back to the basics. Create a tranquil space with Burke Decor's curated collection of Minimal Modern decor. Think soft neutral tones, curved lines, and rich organic textures. Minimal decor feels magical and airy in its restraint, allowing monochrome tones and elevated design to take center stage. No one piece ever overpowers another. They work in harmony to elevate each other. Ferm Living's Rico Lounge Chair in Boucle or Brushed Chenille blends classic curves with elegant comfort, allowing you to relax in its warm embrace. Pair with Ferm's powder coated Cashmere Round Plant Box for a timeless side table or plant display with practical storage and sleek lines. Menu's Black and Cognac Dunes Leather Afternoon Bench pays tribute to Bauhaus design and functionalism— reducing the amount of material to a minimum and enhancing the aesthetic appearance to a maximum by transforming a side table and bench into a singular statement piece. While Menu's Sandstone Androgyne Lounge Table blends masculine lines and feminine curves creating an androgynous sculpture with practical appeal. Elevate your morning coffee with this elevated accent table. Ethnicraft's Oak Madra Bed and matching bedside tables exude an ambiance of balanced harmony. The rough finish of the wood adds a pure, natural look to the bedroom. With its clean lines and natural materials, the Madra collection contributes to a good night's sleep and an ever better waking. BD Studio's Gemma 4-Piece Sectional provides a shapely, sophisticated spin on modular lounging. Upholstered in high-performance fabric in a light greyish taupe, large, square tufting delivers extra depth to a crescent-shaped four-piece sectional, with modular options to suit spaces large or small. While Nuevo's Clementine Occasional Chair brings a modern, soft edge to any sitting room. All orders over $50 ship FREE in the lower 48 states, so it's easy to transform your space into a minimal modern sanctuary.