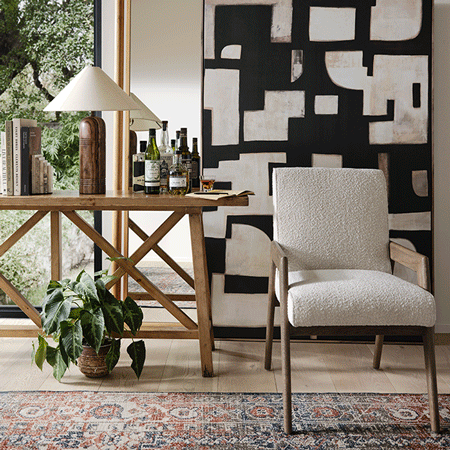 Inspiration on demand
Shop the Look
Find the look you love and shop it all in a few clicks. Curated designer interiors made easy.
SHOP THE LOOK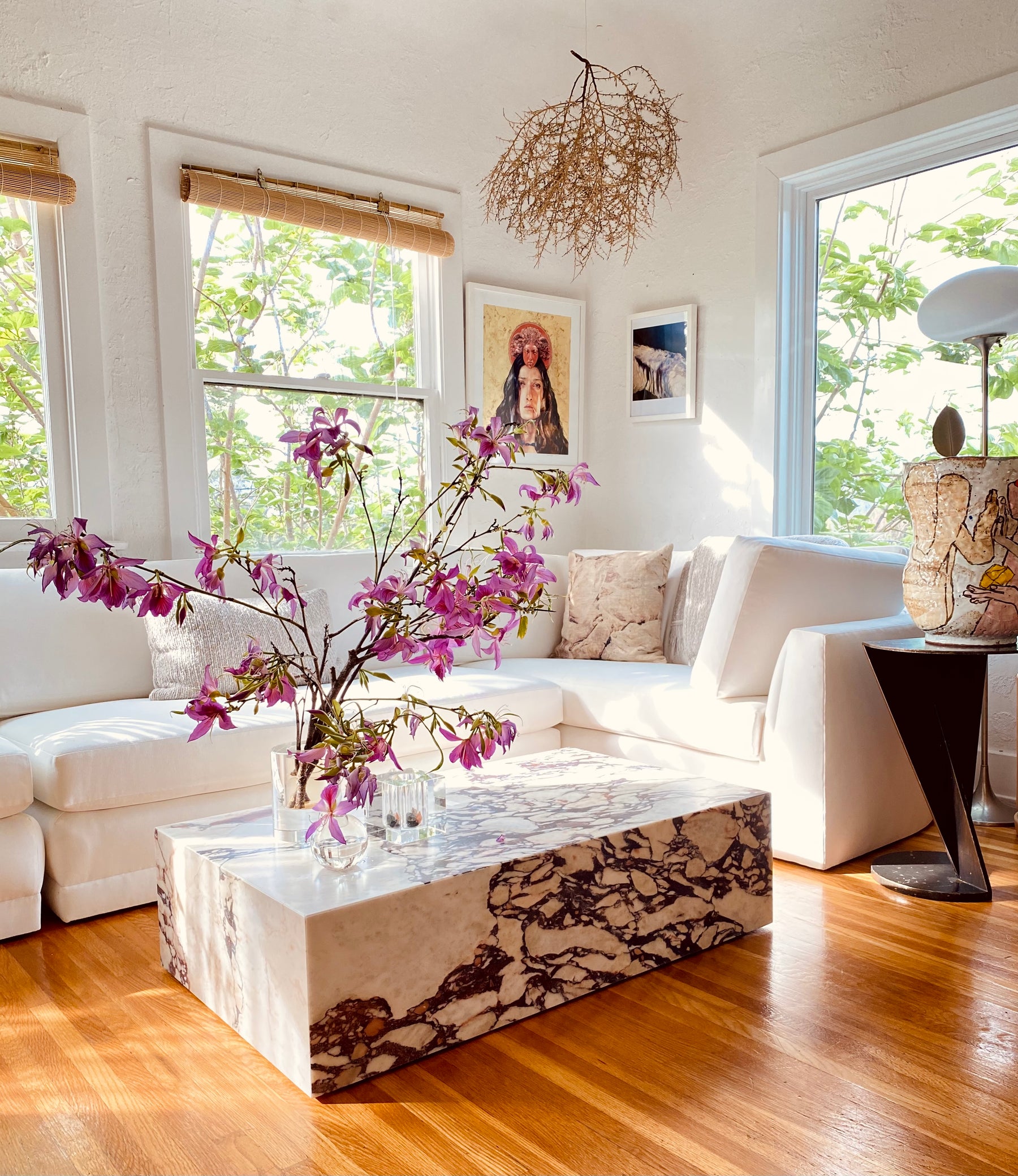 we love to see it
Shop our Instagram
Shop our feed or see how others have styled our best selling pieces. Submit your own beautiful interiors or tag us with #BDIRL on social to be featured.
SHOP OUR FEED
BDIRL
Occasional Chairs
Burke Décor is proud to offer a remarkable selection of modern chairs that serve a variety of moods and purposes throughout the home. From accent chairs and dining chairs, to lounge chairs and occasional chairs, Burke Décor's collection of high-quality modern chairs are built to last and have features that will co-mingle with existing architectural elements and color schemes in your home. Burke Decor's Chairs collection features pieces from top home décor designers BD Studio + Bungalow 5 + Gus Modern + Interlude Home + Jamie Young+ Jonathan Adler + Menu + Noir + Nuevo + Regina Andrew + Selamat —bringing the finest materials, craftsmanship, style and quality to your home. 
Often overlooked, chairs offer a place for family and friends to gather, dine, relax, share conversation and create memories. If you have a large family and entertain often, consider grouping low-profile chairs in the living room which tend to be less expensive, are easier to move, and can comfortably accommodate a crowd. Serving a wide array of needs and styles, Burke Decor's Chairs range from high end dining and traditional living room seating, to simple elegant accents with practical purpose. Swivel and work in comfort with practical, sartorial office chairs built for optimal productivity. Mixed materials refresh retro office style with the cushy boho modern Alexa Desk Chair. High style meets sculpted velvet comfort in the Bryson Desk Chair, swivel seating built to groove through the work day. Boucle and brass blend support and style in the subtle glam Adara Desk Chair. 
Set-up a modern seating area with the channeled Augustine Swivel or the velvet Rotunda Chair for an eclectic, cozy living room. Modernized channel tufting + a clean mid-century frame and discreet lounging capabilities transform the Chance Recliner from any old chair to the best seat in the house. Plush softness meets cool contrasted slim iron legs in the minimal Caleb Accent Chair. Relax in style with the industrial chic Emmett Sling Chair in Dakota Tobacco or the traditional tub Lyla Chair for a rugged, relaxed reading nook. Mixed materials refresh retro materials into modern art with a clean contrast of rattan framing and black cane paneling in the curve driven June Chair. Our expansive collection of Chairs can accommodate any style and design sensibility with an array of upholstery options and materials ranging from hand tooled leather, carved woods, tufted velvets, soft boucles, and elegant linens, and even woven rattan. Choosing chairs for your home has never been more convenient. Take a comfortable seat knowing that Burke Décor has some of the most competitive prices on the market. 
Burke Decor makes buying Chairs online easy with free shipping for all orders over $50 in the 48 contiguous states.
Shop now for the chairs that will transform your space into a home, bringing friends and family together in comfort and style.