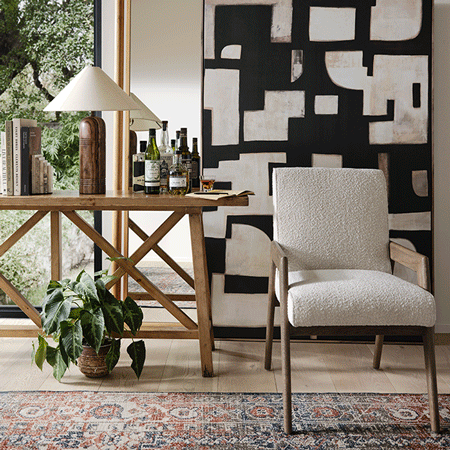 Inspiration on demand
Shop the Look
Find the look you love and shop it all in a few clicks. Curated designer interiors made easy.
SHOP THE LOOK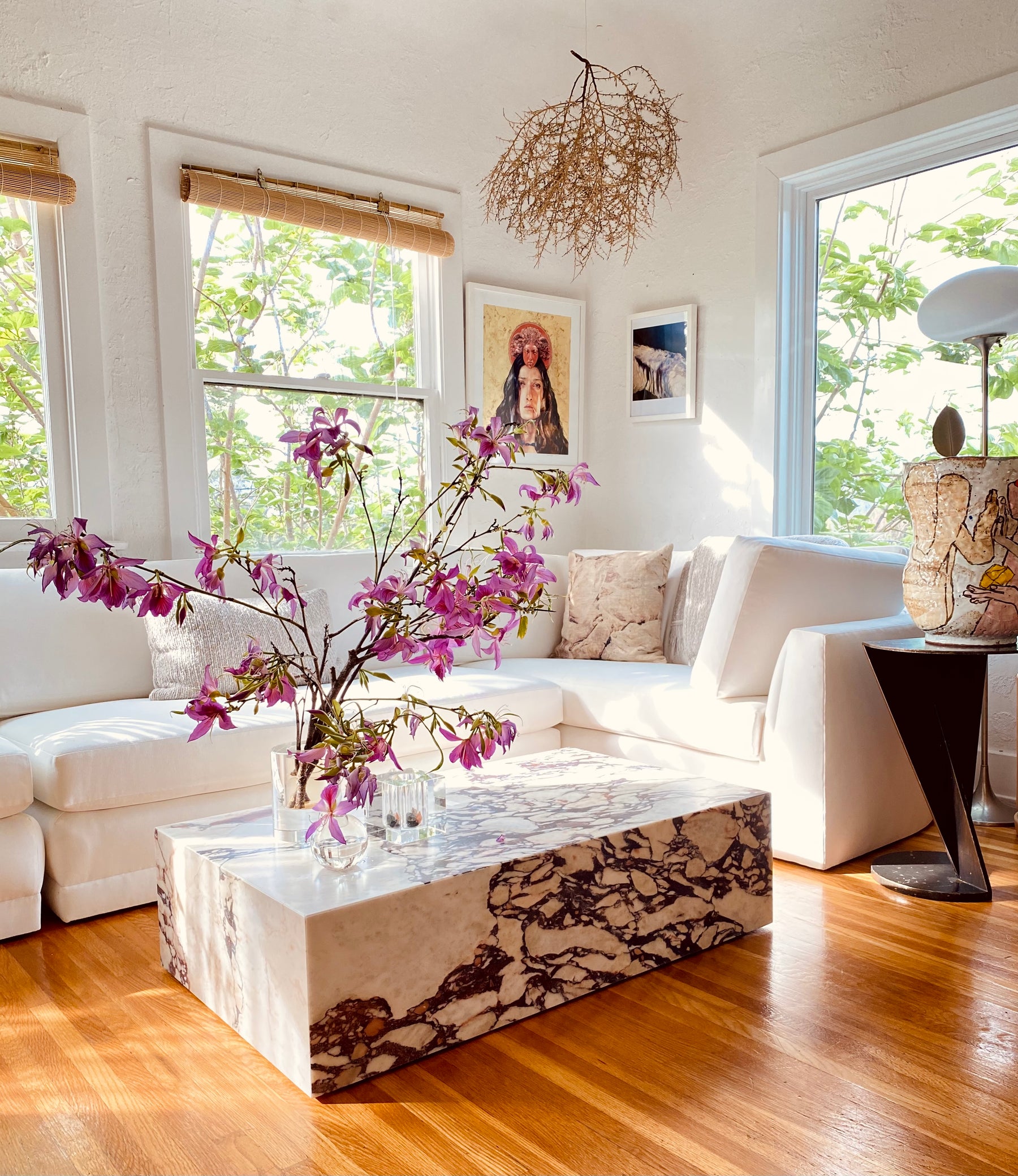 we love to see it
Shop our Instagram
Shop our feed or see how others have styled our best selling pieces. Submit your own beautiful interiors or tag us with #BDIRL on social to be featured.
SHOP OUR FEED
BDIRL
Trendspotting: 2023
Create a dynamic living space blending function and style with Burke Decor's curated Editor's Picks collection. From contemporary stone coffee tables to sculptural plush accent chairs, find furnishings in a plethora of styles and sizes to suit your interior design. Burke's Editor's Picks collection features pieces from top home décor designers BD Studio + Jonathan Adler +  Made Goods + Menu + Noir—bringing the finest materials, craftsmanship, style and quality to your home. 
Elevate your living room with seating and storage in a myriad of classic interior styles. Sculptural in appeal and practical in purpose, the Buddha Chair supports weary travelers seeking enlightenment. Try the unique Eave Modular with elegant architectural curves, in cream-colored upholstery or luxurious olive velvet. If your space has a charming country style, consider a wicker sofa with upholstered cushions, or make your sleek, contemporary space comfortable with a blocky sectional wrapped in slim metal framing. The angular Knitting Chair blends high-end natural materials into elegant angles and lumbar support for the ideal leisure seat. Our trendspotting collection of Editor's Picks can accommodate any style and design sensibility your space requires with an array of sofas, dining chairs, accent chairs, side tables, console tables, armchairs, shelving, cabinets and coffee tables. 
Whether it's dinner for two or a feast for the ages, Burke Decor has the dining tables, chairs, benches, stools, and cabinets sure to impress your guests.Well curved and finely sculpted, Hawkins Dining Chairs channels modern western sensibilities in butterscotch leather. Create levels and showcase treasures through clear glass panes with the beautifully rounded Tolle Cabinet in black solid oak and contrasting stained wood interiors. Sit down and break bread with the finest Editor's Picks by top home designers. 
Home offices have become the norm as we transition from office culture to remote work set-ups. Make your workspace functional and refined with cabinets and shelving practical storage. Bring a touch of nature into the office with the sculptural Lunas Executive Desk. Style BD Studio's Alexa Desk Chair with the oak Armstrong Desk for a modern meets retro office refresh that keeps comfort and aesthetic top of mind. Update a classic study into a modern rustic library with the Bane Triple Bookshelf and slider ladder. 
The perfect bedroom is all about balance. Comfort and aesthetic are of equal importance when creating the ultimate sleep chamber of rest and relaxation. Recharge and drift to dreamland in statement bed frames that elevate and inspire.The Harriet Bed brings a light, modern vibe to the bedroom with the subtle juxtaposition of solid oak framing and rounded iron corners. Try the minimal, rustic Rosedale Bed, Nightstands, and Dresser for a curated set with organic, modern finishings. Don't snooze on our Editor's Picks to brighten the most important space in your place. 
From rustic farmhouse and grand millennial design to minimal modern and boho retro aesthetics, Burke Decor's
Editor's Picks
collection
includes a wide variety of styles, shapes, and designs for your home furnishing needs
.
Burke Decor has endless options to curate the home of your dreams. Browse our selection of
Editor's Picks
below. All orders over $50 ship free to the 48 contiguous states.