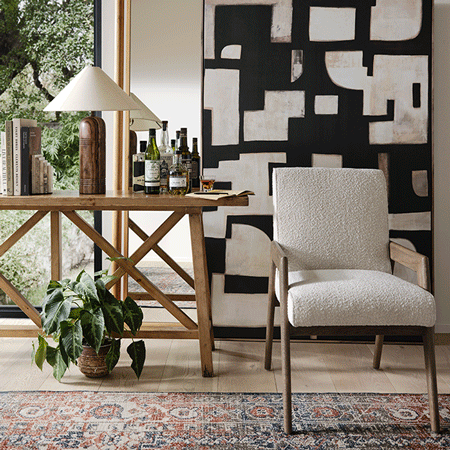 Inspiration on demand
Shop the Look
Find the look you love and shop it all in a few clicks. Curated designer interiors made easy.
SHOP THE LOOK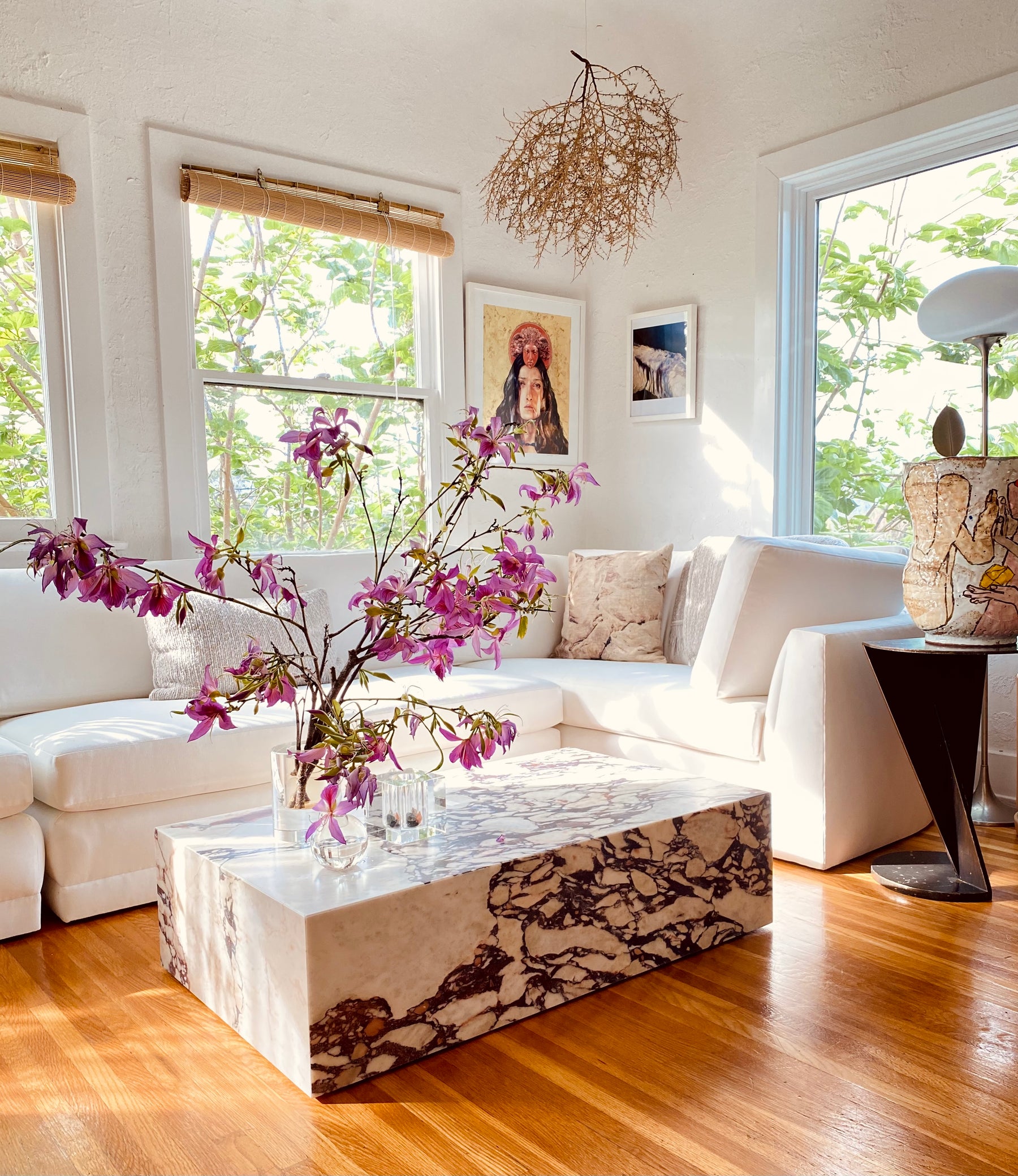 we love to see it
Shop our Instagram
Shop our feed or see how others have styled our best selling pieces. Submit your own beautiful interiors or tag us with #BDIRL on social to be featured.
SHOP OUR FEED
BDIRL
Confections + Grocery
'Tis the season of merry treats and tasty delicacies. Celebrate the season with Burke Decor's curated confections and groceries. It's that time of year when your loved ones are near + warm festivities bring good cheer, and we are ready to celebrate. From bespoke cocktail mixes to imported hot chocolate, find holiday confections and groceries with seasonal flavors for festive gathering needs. Burke's holiday confections and groceries collection features sweet and savory treats from artisanal pantry brands Brightland + Camp Craft Cocktails + Coco + Compartes + Nicolas Vahe + Rivsalt + Sugarfina—bringing the finest ingredients, flavors, and quality to your holiday kitchen.
For elevated ingredients sure to jazz up any holiday dish, try Nicolas Vahe's quality spices, spreads, and syrups. Serving coffee to holiday guests? Add a splash of vanilla + hazelnut + caramel syrup to their cups for a sweet surprise. Concocting the perfect holiday feast? Try a dash of mushroom salt, vinegar with cucumber, truffle cream, or lemon sugar to impress your guests. You can't go wrong with quality ingredients. Or perhaps you have a jolly sweet tooth? Try Coco Chocolatier's palm oil free, sustainable festive treats including gin & tonic and earl grey tea chocolate bars, or settle in for the night with their Colombian drinking chocolate. For a simple sweet desert, bake Elia's Grecian Olive Oil Cake Mix.  Or add a splash of zesty Brightland Olive Oil - Rosette to salads and bread dips as a decadent dressing. 
Celebrate the season with a fully stocked pantry of gifts and ingredients to make festivities a tasty delight.
Burke's holiday
confections and groceries collection
includes a wide variety of treats and sweets for your seasonal hosting needs. Burke has endless options to curate the holiday spice cabinet of your dreams.
All orders over $50 ship for free in the lower 48 states, so it's easy to find festive confections for your holiday celebrations.