Chandeliers: Modern Chandeliers For Your Home
Nothing makes a statement like a chandelier. Find your perfect dining room chandelier, create a grand entrance with a modern chandelier, or an unexpected glam moment with a petite crystal chandelier in the powder room.
85
5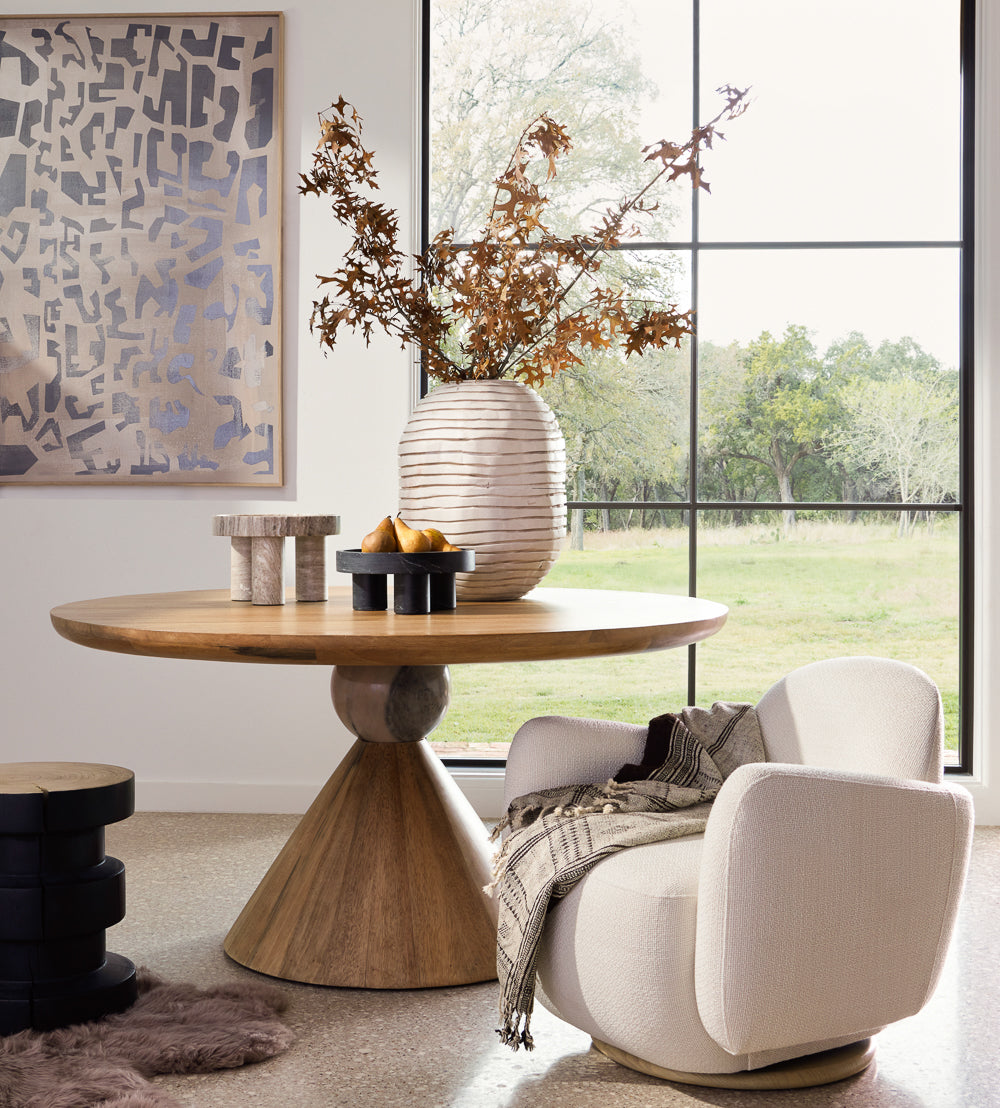 GET INSPIRED
Shop the Look
Browse our curated collection of designer interiors with shoppable links. the looks you love all in one place.
SHOP THE LOOK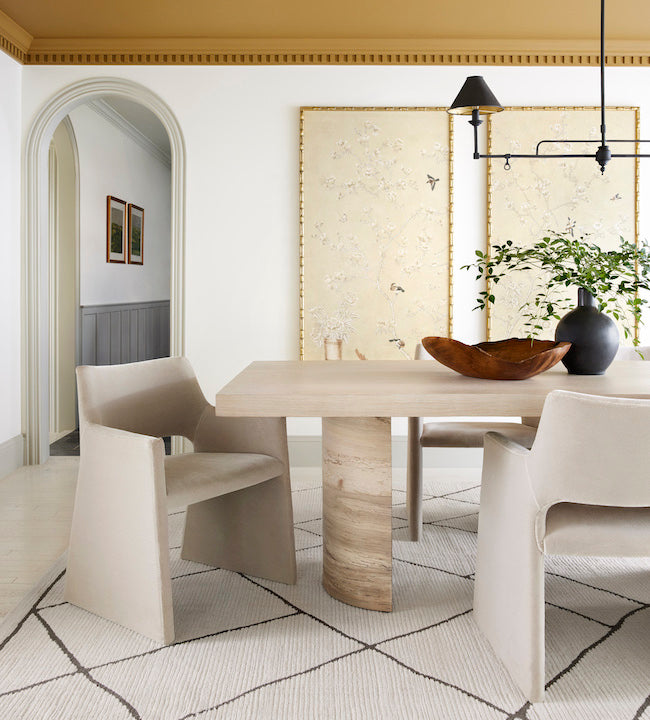 We love to see it
Instashop
You saw it, you loved it, now you can shop it! And see how others styled our favorite pieces in their own home sand submit photos of your own unique style.
SHOP OUR FEED
SHOP #BDIRL
67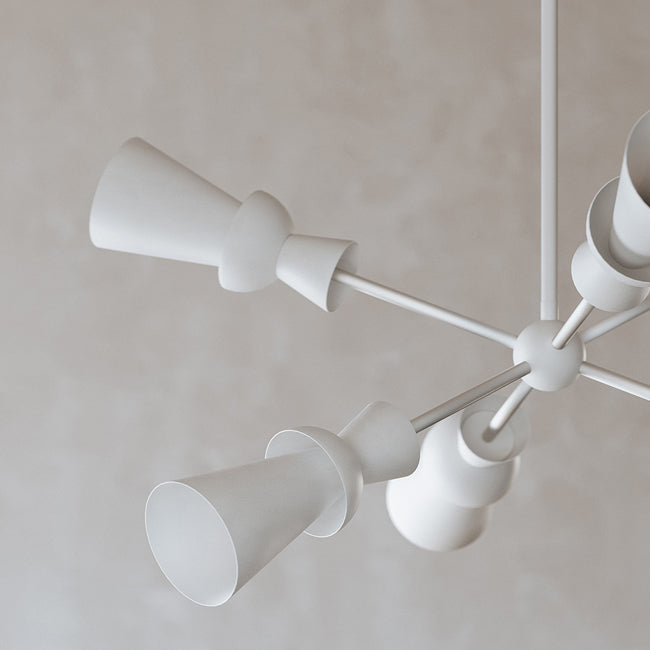 questions about Lighting
Lighting Guide
Choosing the right light for every room is both and art and a science.
LEARN MORE
A chandelier is a decorative lighting fixture that is mounted on the ceiling and hangs down via a chain or rod. It usually has multiple arms or branches that hold bulbs or candles, and is often adorned with crystals, glass, or other decorative elements.

Chandeliers are often used as a statement piece in grand rooms or entryways, but can also be used in smaller spaces to add a touch of elegance or drama. They come in a variety of styles, from traditional and ornate to modern and minimalist, and can be made from a range of materials including metal, glass, and crystal.

Historically, chandeliers were used in grand homes and palaces utilizing candles or oil lamps to provide a source of light before electricity was widely available.

Cleaning a chandelier can be a delicate task, as the fixture is often intricate and has many small parts. Here are some general steps you can follow to clean a chandelier:

Turn off the power: Before you start cleaning the chandelier, make sure to turn off the power to the fixture to avoid any electrical hazards.

Lay out a drop cloth: Place a drop cloth or some towels underneath the chandelier to catch any drips or debris that may fall during the cleaning process.

Remove any loose items: Take off any easily removable items such as shades, bulbs, or crystals that may be on the chandelier.

Dust the chandelier: Use a soft-bristled brush or a feather duster to gently remove any loose dust or debris from the fixture. You can also use a can of compressed air to blow away any dust or dirt from hard-to-reach areas.

Cleaning a chandelier can be time-consuming and challenging, especially if it's a large or complex fixture. If you're unsure about how to clean your chandelier or don't have the time or tools to do it yourself, consider hiring a professional chandelier cleaner.
The ideal height for a chandelier above a table depends on several factors, including the size of the table, the ceiling height, and the overall design aesthetic you want to achieve. However, there are some general guidelines that can help you determine the appropriate height:

Measure the table: Start by measuring the width or diameter of the table. As a general rule, the chandelier should be approximately half to two-thirds the width of the table. For example, if your table is 48 inches wide, a chandelier between 24 and 32 inches in diameter would be suitable.

Consider the ceiling height: Take into account the height of the ceiling in the room. If you have standard 8-foot ceilings (2.4 meters), a chandelier should typically hang around 30 to 36 inches (76 to 91 cm) above the table surface. For higher ceilings, you can adjust the height accordingly. As a guideline, add 3 inches (7.5 cm) for every foot (30 cm) of ceiling height beyond 8 feet (2.4 meters). For example, if you have a 10-foot (3-meter) ceiling, the chandelier could hang around 36 to 42 inches (91 to 107 cm) above the table.

Ensure proper clearance: It's important to ensure that the chandelier provides sufficient clearance above the table. This prevents people from bumping into it while seated or obstructing the view across the table. Aim for a minimum clearance of 30 inches (76 cm) between the bottom of the chandelier and the tabletop.

Adjust for taller centerpiece or fixture design: If your chandelier has a particularly long or ornate design or if you plan to have a tall centerpiece on the table, you may need to raise the chandelier slightly to maintain proper visual balance and prevent obstructions.

Ultimately, these guidelines can serve as a starting point, but personal preferences and the specific dimensions and layout of your space should also be taken into account. It can be helpful to experiment with the height by temporarily suspending the chandelier using a hook or adjustable chain to find the optimal placement before making a permanent installation.
Electrical work should be performed by a qualified professional. Hiring a licensed electrician ensures safety and adherence to local electrical codes.

However, hanging a chandelier typically involves the following steps:

Turn off the power: Before starting any electrical work, turn off the power to the circuit that supplies electricity to the area where you'll be installing the chandelier. You can do this by flipping the corresponding circuit breaker in your electrical panel.

Prepare the mounting bracket: Most chandeliers come with a mounting bracket that attaches to the ceiling electrical box. Remove the existing fixture and ensure that the electrical box is securely attached to the ceiling.

Attach the mounting bracket: Position the mounting bracket over the electrical box, aligning the screw holes. Use screws and a screwdriver to secure the bracket in place. Ensure that it is level and firmly attached.

Connect the wiring: Gently pull the electrical wires through the center of the mounting bracket. Follow in the instructions provided by the manufacturer

Lift and hang the chandelier: Carefully lift the chandelier and align its mounting bracket with the screw holes on the mounting bracket attached to the ceiling. Insert the provided screws or bolts through the chandelier's bracket and into the mounting bracket, but don't fully tighten them yet. Chandeliers tend to be heavy so always have a second person there to assist.

Secure the chandelier: Ensure that the chandelier is hanging level. Use a level tool to check its alignment. Once it is level, tighten the screws or bolts to securely fasten the chandelier to the ceiling.

Install light bulbs and shades: Follow the manufacturer's instructions to install light bulbs and any shades or decorative elements that come with the chandelier. Take care not to overtighten the bulbs to avoid damaging them or the chandelier sockets.

Restore power and test: Once the chandelier is securely installed, restore power to the circuit by flipping the circuit breaker back on. Test the chandelier to ensure that it is functioning properly.
There are several factors to consider when buying a chandelier. Here are some key considerations:

Size and Scale: Determine the appropriate size of the chandelier for your room. Consider the height, width, and overall dimensions of the space where you plan to install the chandelier. It should be proportionate to the room and other furnishings. Measure the ceiling height and the available space to ensure the chandelier will fit comfortably.

Style and Design: Chandeliers come in a wide range of styles, from traditional and ornate to modern and minimalist. Consider the existing decor and design aesthetic of the room. Choose a chandelier that complements the overall style and enhances the visual appeal.

Lighting Needs: Determine the desired level of illumination and functionality for the chandelier. Consider the number and type of bulbs the chandelier can accommodate and whether the light should be dimmable. Assess if the chandelier will be the primary light source in the room or if it will be supplemented by other lighting fixtures.

Ceiling Height and Installation: Take into account the ceiling height and installation requirements. If you have low ceilings, a flush-mount or semi-flush-mount chandelier may be more suitable. For high ceilings, you may consider a larger chandelier with a longer chain or adjustable height options. Assess the installation process and any additional wiring or support needed.

Maintenance and Cleaning: Consider the maintenance and cleaning requirements of the chandelier. Some chandeliers, particularly those with intricate designs or made of delicate materials, may require more frequent and detailed cleaning. Determine if the chandelier is easy to clean or if professional cleaning is recommended.

Energy Efficiency: If energy efficiency is a priority, consider chandeliers that are compatible with energy-saving LED bulbs. LED bulbs consume less energy and have a longer lifespan compared to traditional incandescent bulbs.

Safety Considerations: Ensure that the chandelier meets safety standards and is properly certified. If you're installing the chandelier yourself, follow all safety precautions and consult a licensed electrician if needed.

Chandeliers: Modern Chandeliers For Your Home
 Burke Decor's Chandelier collection features pieces from top home décor designers Aerin + Alexa Hampton + BD Fine Lighting + Corbett Lighting + Currey & Company  + EuroFase + Hudson Valley Lighting + Jamie Young + Jonathan Adler + Kelly Wearstler  + Lazy Susan + Made Goods + Mitzi + Noir +  Regina Andrew + Sean Lavin + Sea Gull + Troy Lighting—bringing the finest materials, craftsmanship, style and quality to your home. 
With over two thousand chandeliers to choose from, Burke Decor's collection of designer chandeliers will bring out the interior designer in you. Whether your space requires mood lighting or bright vibrant light, our curated selection of chandeliers includes fixtures ranging from 3 to 20 or more bulbs. Our large statement chandeliers can light up the highest ceiling, while our smaller chandeliers provide the perfect solutions for compact spaces like entryways, hallways, and city apartments. A new spin on atomic age allure, Troy Lighting's Ace 8 Light Chandelier blends strong, accented arms and glossy orbs to diffuse and evenly distribute light with cosmic appeal. Dress-up foyers and dining rooms with Troy Lighting's contemporary Marcel 6 Light Chandelier complete with asymmetric layers of white gesso arms topped in modern cone shades that reach towards the heavens. Radiate light through an airy cluster of hand blown glass globes with Regina Andrew's Bubbles Chandelier to add a whimsical modern touch to your dining room or foyer. Add a touch of worldly flavor into contemporary interiors with Currey & Company's handwoven Antibes Chandelier. Our Beehive Chandelier provides a casual take on the formal chandelier with natural strands of jute twisted and wrapped around a collapsible three tier metal frame ideal for minimal dining spaces and kitchens. Create a stately grand millenial bedroom by suspending Julie Neill's sculptural, floral Alberto Small Single Tier Chandelier—complete with clean lines, candelabras, and luxe gold leaf finishing— above the foot of the bed. Minimal meets traditional illumination with Thomas O'Brien's Piaf Large Chandelier. Embrace retro modernism with Sea Gull's elegant, minimal Vector Five Light Chandelier. Channel the celestial allure of an iconic art deco starburst with the minimal, modern Jax Large Chandelier. Elevate your living space or entry with Aerin's elegant, sculptural Cosima Medium Chandelier for added artistic appeal. The Annie Collection 6- Light Chandelier by Feiss is simple and chic, and delights with warm, welcoming, provincial charm. Stylish and  contemporary in feel, Aerin's Charlton Large Triple Arm Chandelier illuminates every area of a spacious room with classic mid-century modern moveable shades and angled arms. Jonathan Adler glamorizes traditional bamboo fixtures with modern sculptural forms and metallic flare in the Meurice Rectangular Chandelier. With designs by top designers, Burke Decor's curated collection of modern chandeliers are crafted from the finest materials including brass, stainless steel, iron, wood, rattan, glass, linen, and quartz. Elevate your space with light fixtures that compliment your design style. Burke Decor's expansive Chandelier Collection can accommodate a myriad of design styles— including contemporary, mid-century modern, coastal, modern, transitional, and traditional design. 
Burke Decor's curated collection of Chandeliers includes a wide variety of styles, shapes, and designs for your home decor needs. Burke  Decor has endless options to curate the home of your dreams. Browse Chandeliers below. All orders over $50 ship free to the 48 contiguous states.