Table Lamps: Modern Lamps For Living, Dining & Bed Rooms
Table lamps for living room are an important interior design element and offer an easy way to bring light into specific areas. Bedroom table lamps offer functional light for reading while table lamps for living rooms create options for different lighting plans to set the mood.
96
50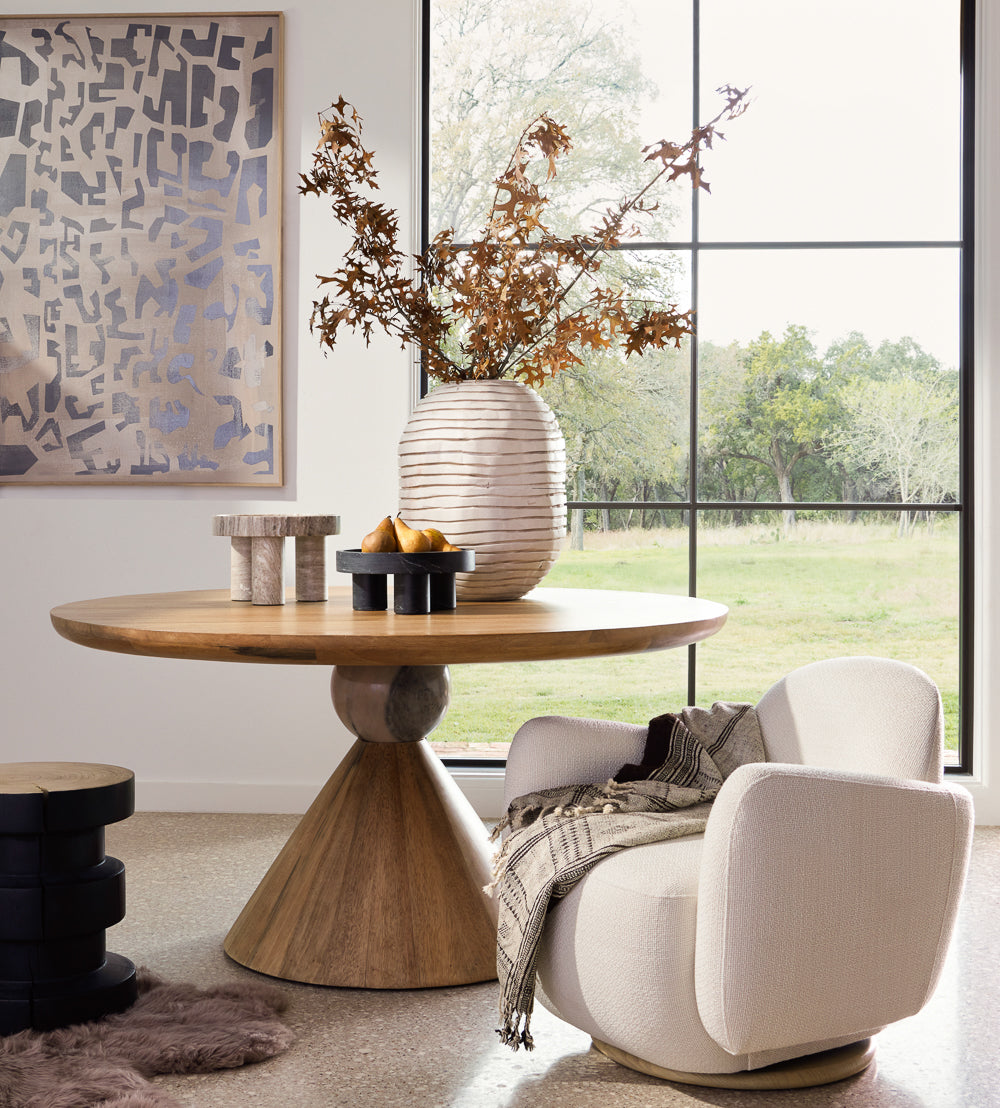 GET INSPIRED
Shop the Look
Browse our curated collection of designer interiors with shoppable links. the looks you love all in one place.
SHOP THE LOOK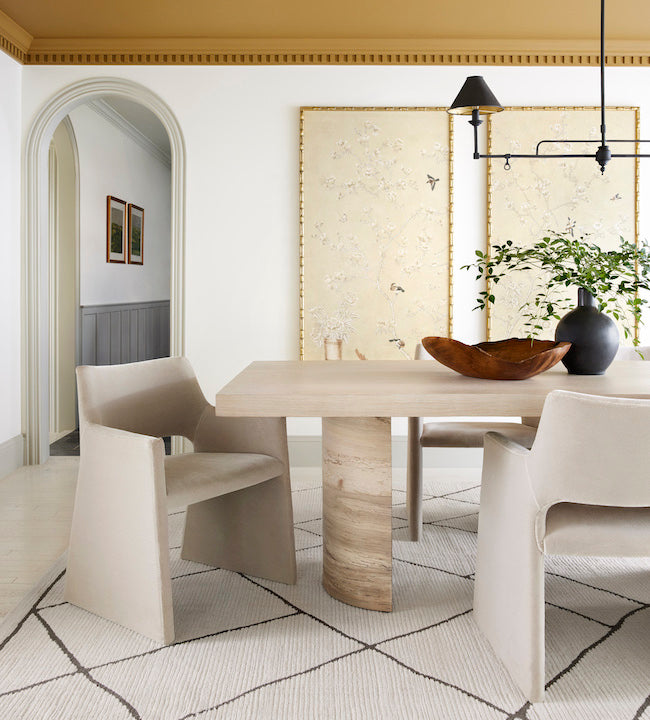 We love to see it
Instashop
You saw it, you loved it, now you can shop it! And see how others styled our favorite pieces in their own home sand submit photos of your own unique style.
SHOP OUR FEED
SHOP #BDIRL
69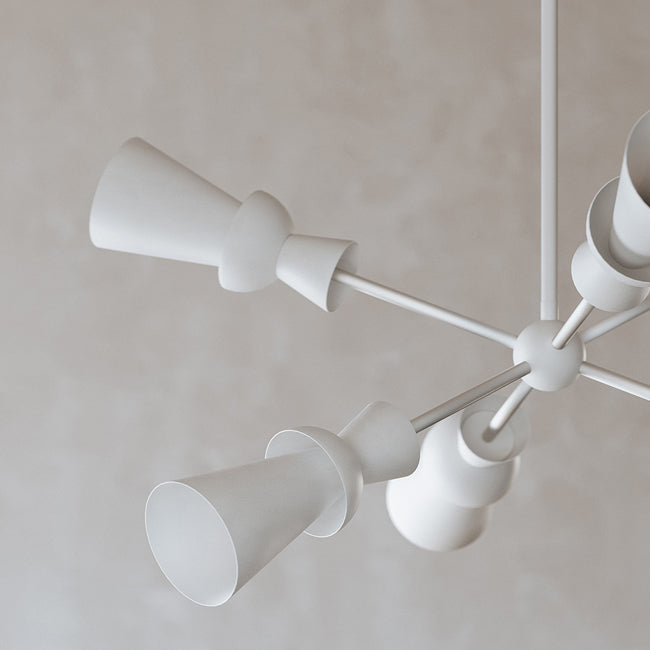 questions about Lighting
Lighting Guide
Choosing the right light for every room is both and art and a science.
LEARN MORE
The height of a table lamp can vary depending on the style, purpose, and the specific table it will be placed on. However, there are some general guidelines to consider when determining the appropriate height for a table lamp:

Lampshade height: The height of the lampshade is an essential factor to consider. A standard rule of thumb is that the height of the lampshade should be approximately 40% to 60% of the overall height of the lamp. This proportion helps to ensure visual balance and proper light diffusion.

Table height: Consider the height of the table on which the lamp will be placed. The bottom of the lampshade should typically be at eye level or slightly below when you are seated next to the table. This allows for comfortable reading or task lighting without the glare of the bulb directly in your eyes.

Lamp-to-table proportion: The lamp's height should be proportional to the table it will be placed on. A good guideline is that the overall height of the lamp (including the shade) should be about 1.5 times the height of the table surface. This creates a visually pleasing composition and prevents the lamp from appearing too small or overwhelming.

Style and function: Consider the style and function of the lamp. Different lamp styles have varying proportions and design elements that can influence the height. For example, a buffet lamp or a tall table lamp used for accent lighting may be taller than a bedside lamp meant for reading.

Keep in mind that these are general guidelines, and personal preferences and specific circumstances can also play a role in determining the lamp height. It's recommended to visually assess the lamp's height in relation to the table and surrounding furniture to ensure it fits harmoniously in the space.





Lamps on end tables do not necessarily have to match. While matching lamps can create a sense of symmetry and cohesion in a space, mixing and matching lamps can also add visual interest and personal style to your decor. Here are a few factors to consider when deciding whether or not to match lamps on end tables:

Design Style: If you have a specific design style or theme in your space, matching lamps can help reinforce that aesthetic. For example, in a more formal or traditional setting, matching lamps may enhance the classic look. However, in a more eclectic or modern space, mixing different lamp styles can create a unique and curated feel.

Balance and Proportion: Consider the size and scale of your end tables and the surrounding furniture. Matching lamps can create a balanced look, especially when the end tables are symmetrical or similar in size. However, if your end tables have different shapes or sizes, you can choose lamps that complement each table individually rather than matching them exactly.

Visual Interest: Mixing different lamps on end tables can add visual interest and create a layered and eclectic look. You can choose lamps with varying heights, styles, colors, or materials to create a dynamic and curated arrangement. This can give your space a more personalized and unique touch.

Coordinating Elements: Even if the lamps themselves don't match, you can consider coordinating elements between the lamps, such as similar lampshades, complementary colors, or coordinating bases. This can help create a sense of harmony and connection between the lamps while still allowing for individuality.

Ultimately, the decision to match or mix lamps on end tables depends on your personal taste, the overall style of your space, and the desired visual effect. Don't be afraid to experiment and find a combination that suits your aesthetic and creates the atmosphere you desire.
The placement of your table lamp will depend on several factors, including the purpose of the lamp, the layout of the room, and your personal preferences. Here are some common suggestions for placing table lamps:

Bedside Table: Placing a table lamp on a bedside table is a popular choice. It provides convenient lighting for reading or creating a cozy ambiance in the bedroom. Position the lamp on the side of the table that is most comfortable for you when sitting or lying in bed.

Living Room Side Table: Table lamps are commonly placed on side tables in the living room. They can provide accent lighting, task lighting for activities like reading, or contribute to the overall ambient lighting in the room. Position the lamp so that it is easily accessible from seating areas and complements the other decor elements.

Home Office Desk: If you have a desk in your home office, a table lamp can provide focused task lighting. Position the lamp on the side of the desk that suits your dominant hand and ensures that it doesn't obstruct your workspace or cast shadows on your work surface.

Entryway or Foyer Table: Placing a table lamp on an entryway or foyer table can create a warm and welcoming atmosphere. It can also provide functional lighting for you or your guests when entering or leaving the house. Position the lamp in a way that it doesn't obstruct the view or take up too much space on the table.

Console or Sofa Table: A table lamp placed on a console or sofa table can add visual interest and balance to the room. It can provide ambient or accent lighting, depending on the lamp's brightness and the desired effect. Position the lamp towards the back of the table, allowing space for other decorative items or functional use of the table.

Reading Nook or Study Area: If you have a dedicated reading nook or study area, placing a table lamp on a nearby table can create a cozy and focused lighting setup. Position the lamp in a way that it illuminates the reading or study area effectively without causing glare or shadows on your work surface.

Remember to consider the proximity of a power outlet when choosing the placement of your table lamp. If the lamp's cord is visible, you may also want to plan for a discreet and safe route for the cord to reach the outlet.

Ultimately, the placement of your table lamp should prioritize functionality, aesthetics, and your specific needs in each area of your home. Experiment with different placements to find the arrangement that works best for you.
The best type of table lamp for you will depend on your specific needs, style preferences, and the intended use of the lamp. Here are some popular types of table lamps to consider:

Task Lamps: Task lamps are designed to provide focused lighting for specific tasks, such as reading, writing, or working at a desk. They typically have an adjustable arm or shade that allows you to direct the light where it's needed most. Task lamps often have a more utilitarian design and are commonly used in home offices, study areas, or bedside tables for reading.

Ambient Lamps: Ambient or general lighting table lamps are meant to provide overall illumination to a space. They create a warm and inviting atmosphere and are often used in living rooms, bedrooms, or entryways. Ambient lamps come in a variety of styles, from traditional to modern, and can feature different shade materials to diffuse light and create a cozy glow.

Accent Lamps: Accent lamps are primarily used for decorative purposes and to add a touch of style to a room. They come in various shapes, sizes, and designs, and can be made of various materials such as ceramic, glass, or metal. Accent lamps often feature unique or ornate bases and can serve as focal points or conversation pieces in a room.

Bedside Lamps: Bedside lamps are specifically designed for placement on bedside tables or nightstands. They typically provide a soft and soothing light for reading or creating a relaxing ambiance in the bedroom. Bedside lamps can come in a range of styles and sizes to suit different decor preferences and should be chosen with consideration for the height of your bedside table and your desired level of illumination.

Modern/Contemporary Lamps: Modern or contemporary table lamps feature sleek and minimalist designs with clean lines and often incorporate materials like metal, glass, or acrylic. These lamps are popular in contemporary or minimalist-styled spaces and can add a touch of elegance and sophistication to a room.

Traditional/Classic Lamps: Traditional or classic table lamps typically feature more ornate designs, intricate detailing, and materials like porcelain, crystal, or brass. They often have decorative lampshades and are popular in formal living spaces or traditional-style rooms, where they can add a sense of timeless elegance and sophistication.

When choosing a table lamp, consider the overall decor style of the room, the intended use of the lamp, and how it will complement the existing lighting in the space. It's also important to ensure the lamp provides the right level of brightness for your needs, whether it's for reading, ambient lighting, or decorative purposes.
Before buying a table lamp, it's helpful to consider several factors to ensure you make the right choice. Here are some things to know before purchasing a table lamp:

Purpose and Function: Determine the main purpose of the table lamp. Will it be used for reading, providing ambient lighting, or serving as a decorative accent? Understanding the lamp's intended function will guide your choices regarding brightness, adjustability, and design.

Size and Scale: Consider the size and scale of the table lamp in relation to the table or surface it will be placed on. The lamp should be proportionate to the table and surrounding furniture. Take measurements to ensure the lamp's height, width, and overall size are appropriate for the space.

Style and Aesthetics: Determine the desired style and aesthetics of the table lamp. Consider the overall decor and theme of the room where it will be placed. Choose a lamp that complements the existing design elements and enhances the overall look. Table lamps come in a wide range of styles, including modern, traditional, transitional, rustic, and more.

Lighting Needs: Assess the lighting needs of the space. Determine whether you need a lamp that provides task lighting for specific activities like reading or writing, or if you prefer a lamp that offers ambient or accent lighting to create a mood or atmosphere. Consider the type and direction of light emitted by the lamp to ensure it meets your lighting requirements.

Bulb Compatibility: Check the type of light bulbs that the table lamp is compatible with. Some lamps come with built-in LED bulbs, while others may require standard incandescent, halogen, or CFL bulbs. Consider the energy efficiency, brightness, and color temperature of the bulbs to ensure they meet your preferences.

Lampshade Options: Pay attention to the lampshade options available for the lamp. The shade can significantly impact the light diffusion and overall aesthetics. Decide whether you prefer a specific shade material (e.g., fabric, metal, glass) and shape (e.g., drum, cone, square) that align with your desired style and lighting requirements.

Quality and Durability: Assess the quality and durability of the lamp. Look for lamps from reputable brands or manufacturers known for producing high-quality lighting fixtures. Check customer reviews and warranty information to ensure the lamp is built to last.

Price and Budget: Determine your budget for the table lamp. Table lamps come in a wide range of prices, so having a budget in mind will help narrow down your options and find a lamp that meets your needs without exceeding your budget.

Cord and Switch: Consider the length and quality of the lamp's cord. Ensure that it is long enough to reach the nearest power outlet conveniently. Additionally, check the type of switch the lamp has (e.g., rotary, pull chain, touch sensor) and ensure it is user-friendly and easy to operate.

Compatibility with Dimmers or Smart Lighting: If you plan to use the lamp with a dimmer switch or integrate it into a smart lighting system, check its compatibility with these features. Not all lamps are compatible with dimmers or smart home technology, so verify the lamp's specifications before purchasing.

By considering these factors before buying a table lamp, you can make an informed decision and select a lamp that not only provides the desired lighting but also complements your decor and meets your specific needs and preferences.
Table Lamps: Modern Lamps For Living, Dining & Bed Rooms
Traditional table lamps to contemporary LED desk lamps, find Table Lamps in a plethora of styles and sizes to suit your interior design. Burke Decor's Table Lamps collection features pieces from top home décor designers Aerin + Barbara Berry + BD LA + BD Lifestyle + BD Studio + Currey & Company + Hudson Valley Lighting + Jamie Young + Jonathan Adler + Kate Spade + Kelly Behun + Kelly Wearstler + Jonathan Adler + Made Goods + Mitzi + Noir + Nuevo + Regina Andrew + Robert Abbey + Surya + Suzanne Kasler—bringing the finest materials, craftsmanship, style and quality to your home. 
With over two thousand Table Lamps to choose from, Burke Decor's collection of designer Table Lamps will bring out the interior designer in you. Add warm lighting and textural appeal to your space with BD2's Atolla Tassel Table Lamp. Crafted in monolithic ceramic form and topped with a linen shade, Kelly Wearstler's Senso Large Table Lamp combines sculptural modernism with familiar geometric forms for a subtle statement to brighten your bedside, foyer, or reading nook. Crafted from authentic, time-honored concrete and topped with a linen shade, the Veneto Small Table Lamp combines sculpture, mechanics, touch, and sight creating an artisanal modern vibe perfect for a bedside table or kitchen counter. Bring personality to the window sill or bedroom shelf with Oyoy's simple aluminum Kasa Table Lamp. Create a diffused glow with Flos' sculptural, cocoon style Gatto Piccolo Table Lamp. Shine a whimsical light on bedside, console, or side tables with the cloud-like ceramic sculpted  Palisade Table Lamp by Kelly Behun. Handcrafted from recycled cardboard, Graypants' Ebey Scraplights Table Lamp White provides warm, intimate, and functional lighting for any occasion or space. Boasting gold blossom-like accents throughout Regina Andrew's Adeline Buffet Table Lamp is a forward-thinking work of art with functional appeal. Illuminate and uplift console tables, nightstands, and dark desk corners with the Happy Table Lamp's asymmetric charm. With designs by top designers, Burke Decor's curated collection of modern Table Lamps are crafted from the finest materials including cotton, leather, silk, stone, ceramic, marble, brass, stainless steel, iron, wood, rattan, glass, and linen. Elevate your space with light fixtures that compliment your design style. Burke Decor's expansive Table Lamps Collection can accommodate a myriad of design styles— including contemporary, mid-century modern, coastal, modern, transitional, and traditional design.  Burke Decor's curated collection of Table Lamps includes a wide variety of styles, shapes, and designs for your home decor needs. Burke Decorhas endless options to curate the home of your dreams. Browse Table Lamps below. All orders over $50 ship free to the 48 contiguous states.