ferm Living
See how others styled their ferm Living pieces and easily shop the looks.
27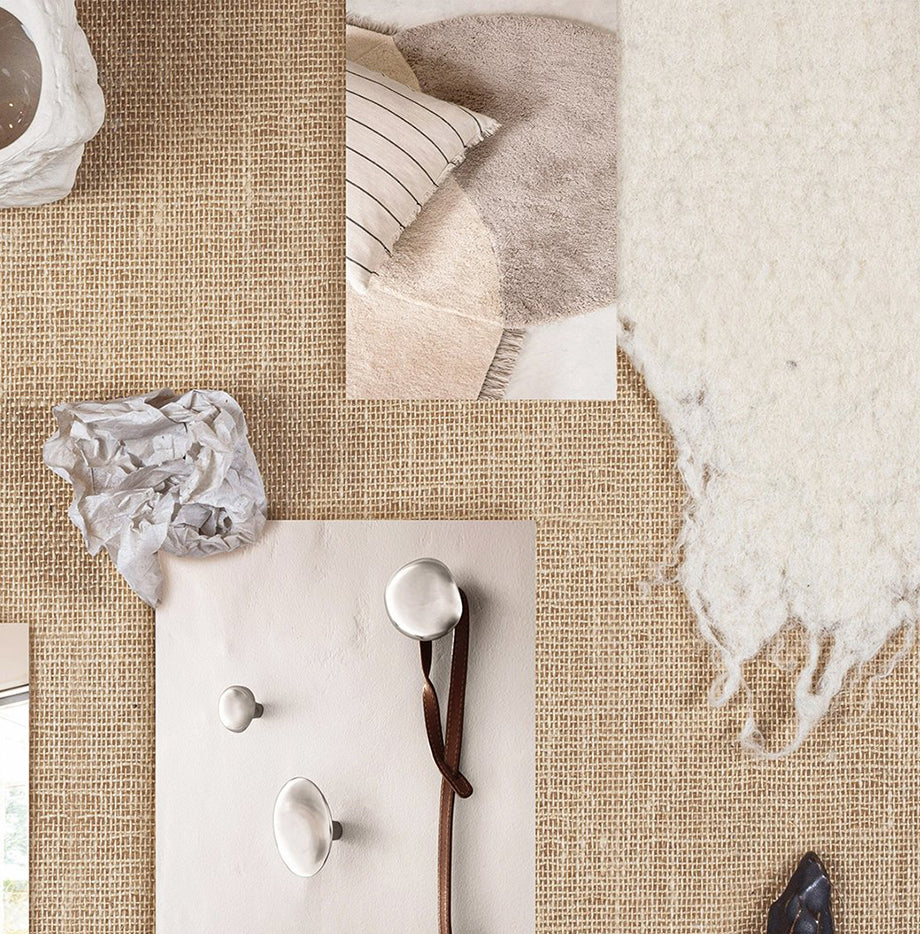 questions, answered
Guides & Resources
Resources for choose, installing and ordering furniture, rugs, lighting, wallpaper and more!
LEARN MORE
86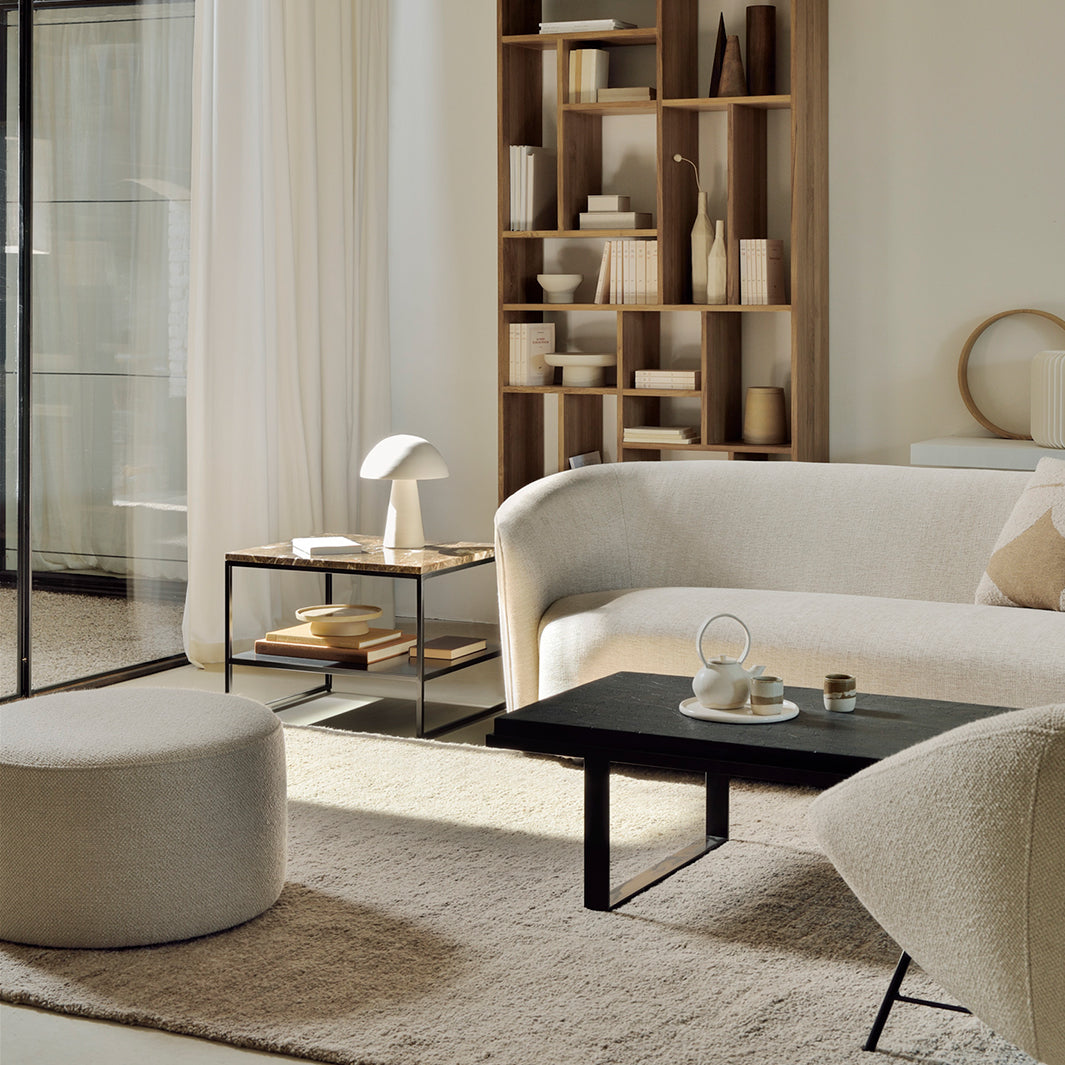 get inspired
Shop the Look
Browse our curated collection of designer interiors and shop the look in a few easy clicks.
LEARN MORE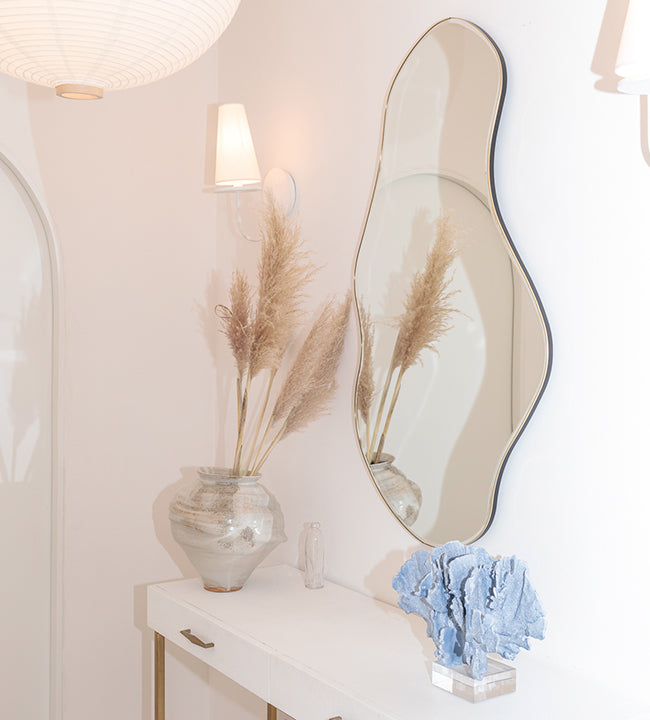 we love to see it
Shop our Instagram
You saw it, you loved it, now buy it! And submit photos of your new look and share your brillance.
SHOP OUR FEED
SEE IT IRL
Nordic in form and function— Ferm Living brings contemporary flair to traditional Scandi interiors. Female run and founded, Ferm Living's distinctive Danish designs reimagine contemporary minimalism for artful, authentic living. Create a warm, whimsical home with Ferm Living's sustainable handcrafted furnishings and decor. 
From contemporary powder coated bathroom furniture and abstract coffee tables to minimal daybeds and scandi dining chairs— Ferm Living works with global artisans to produce functional modern furnishings. Create a space for relaxation and authentic living with Ferm Living's quality craftsmen made benches, bookcases, cabinets, chairs, desks, dining chairs, dining tables, end tables, indoor/outdoor chairs, kids benches, kids chairs, kids desks, kids stools, kids storage kids tables, nesting tables, ottomans, poufs, shelving, side tables, sofas, stools, and tables. 
Ferm Living coffee tables bring balance and sculptural intrigue to modern living spaces. Embrace contemporary curves with the solid ash, geometric Insert Coffee Table. Showcase textured, natural rugs with the abstract modern marble and glass Mineral Coffee Table. Create layered elegance with the japanese inspired Distinct Coffee Table, crafted in earthy textured travertine. 
Conscious manufacturing and sustainable design being with longevity and durability. Proper care and maintenance will preserve the functionality and appearance of Ferm Living furniture. Handcrafted with artisanal integrity and premium materials— Ferm Living furnishings are built to stand the test of time.
With sculptural coffee tables starting at 10" stretching up to 15" high, geometric minimal side tables ranging from 14" to 19", and elegant lounge chairs as low as 27" and as high as 31"— Ferm Living furniture are produced to accommodate standard interior heights for optimal functionality. 
For more info on how to measure furniture, and prepare for a delivery, check out our How to Measure Furniture Guide.
From powder-coated aluminum to hand chiseled marble— each premium material requires its own specialized maintenance and care for optimal performance and longevity. Preserve Ferm Living's luxury upholstery, oiled woods, polished stone, or heirloom leathers with light dusting, immediate spot cleaning, and gentle cleaners. Avoid direct sunlight, harsh chemicals + standard cleaning solutions, and heat + moisture on surfaces without the use of protective barriers such as coasters or placemats. Ferm Living furnishings are intended to be future heirlooms with proper care and maintenance. 
ferm LIVING: Modern Danish Design Furniture
Since 2006 ferm LIVING has created a distinct brand of furnishings and décor that brings their passion for design, craftsmanship and aesthetics into your home. From their base in Copenhagen, ferm LIVING's contemporary designs convey a mid-century charm that speaks directly to their Scandinavian design roots. Each product, from furniture to cushions, tells a story and is designed with great care. The attention to detail begins with the birth of each collection and lives on as tangible, beautiful objects for your home.
Since the company is devoted to innovative design, they often collaborate with artists and design studios to bring new ideas and products to their customers. Herman Studio for ferm LIVING creates timeless furniture that strikes a balance between contemporary expression and classic mid-century design. Helle and Jonas, the Danish couple behind Herman Studio, created the Herman Chair for ferm LIVING which directly references designs by the mid-century champions Charles and Ray Eames. Herman Studio's process allows space and time to test the longevity and strength of their ideas. In recent projects, and because of their ongoing collaboration with ferm LIVING, Herman Studio's use of color has become more dynamic and bold complementing the company's contemporary vision.
As easy way to update your living room or bedroom is to add a few fresh cushions. ferm LIVING's color stories and choice of material add warmth and depth to your most intimate spaces. ferm LIVING pillows range from solid colors like Bordeaux, Camel and Dark Blue, to geometric patters such as the Arch Cushion in Rose & Brown, to abstract designs in the Fragment Cushion in Light Blue and the Large Color Block Cushions. Play with contrast and color to transform the look of your space overnight.
If you have a little one in your life but don't love all the plastic clutter and characters that represent childhood décor, consider ferm LIVING's kids collection. They have designed dreamy items for bedrooms and playrooms that may be ruled by kids but are curated by artistically inclined adults. From bedding and cushions to mobiles and wallstickers, ferm LIVING's kids collection is playful yet sophisticated. They also have a fabulous line of pint-sized furniture for your little ones in a range of organic colors that will surely compliment any existing décor.
The cornerstone of ferm LIVING products is their wallpaper. In fact, wallpaper was the first design ever made under the brand's name. The designs are printed on WallSmart wallpaper which is much easier to hang because it is non-woven. The bold, graphic patterns make hanging ferm LIVING wallpaper easy enough for an amateur. The possibilities for creating a beautiful space are endless. Dark Blue Lines, Marble or Confetti Wallpaper would look amazing in a bathroom or transitional space such as a hallway. You and your kids will delight in the fun wallpaper patterns like Rabbit, Forest, Cloud, and Rush Hour.
ferm LIVING prides themselves on conscious craftsmanship and honest materials that have a minimal impact on the environment. ferm LIVING products are meant to be used everyday and will soon become your most treasured items. Their love of modern design and impeccable taste shines through in every home decor item and will fill your home with joy. All orders over $50 ship for free in the lower 48 states at Burke Décor.