Floor Lamps: Modern Lamps for Every Room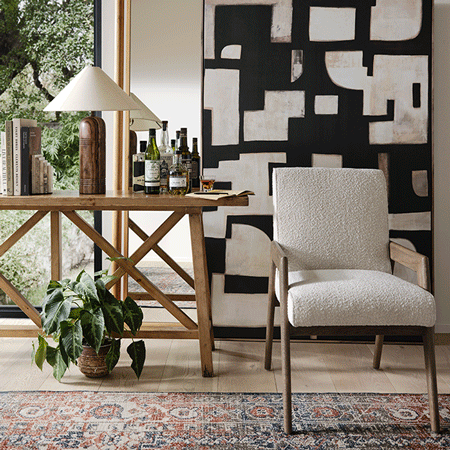 Inspiration on demand
Shop the Look
Find the look you love and shop it all in a few clicks. Curated designer interiors made easy.
SHOP THE LOOK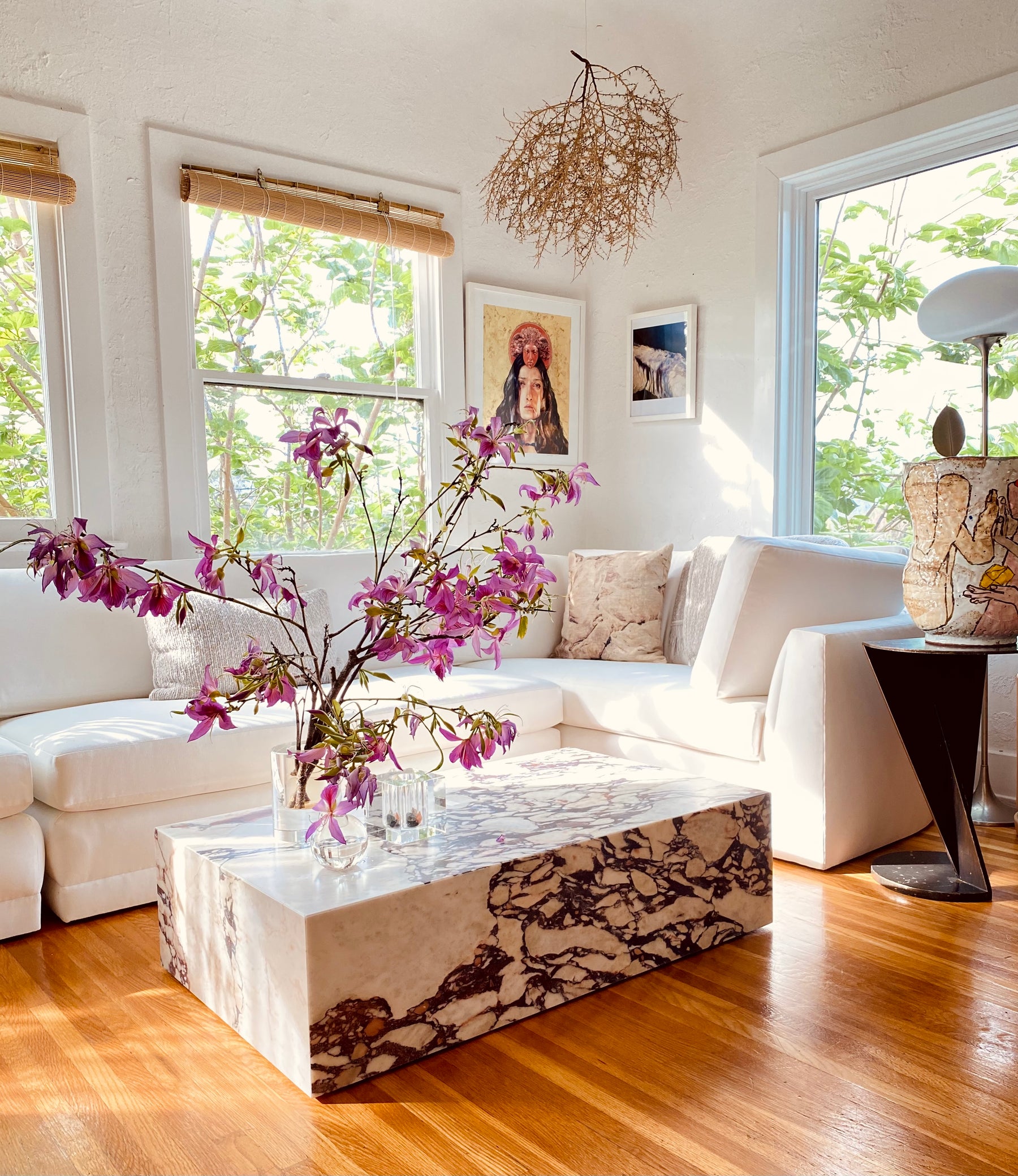 we love to see it
Shop our Instagram
Shop our feed or see how others have styled our best selling pieces. Submit your own beautiful interiors or tag us with #BDIRL on social to be featured.
SHOP OUR FEED
BDIRL
Floor Lamps: Modern Lamps for Every Room
Traditional floor lamps to contemporary sculptural lamps, find Floor Lamps to suit your individual style. Burke Decor's Floor Lamps collection features pieces from top home décor designers Aerin + BD Studio + Currey & Company + Flos + Hudson Valley Lighting + Jamie Young + Menu + Nuevo + Regina Andrew + Robert Abbey + Surya—bringing the finest materials, craftsmanship, style and quality to your home. 
Whether your space requires mood lighting or bright vibrant light, our curated selection of Floor Lamps includes fixtures ranging from 1 to 4 or more bulbs. Illuminate and uplift entryways, bedrooms, and dark corners with the asymmetric charm of Regina Andrew's Happy Floor Lamp. Lighten up a reading nook or dark corner with the elegant, glass shaded  Swan Floor Lamp. Organic in form, Ferm Living's Arum Floor Lamp combines contemporary curves with carved marble ideal for armchair lounging and dark corners. Spread ambient light with Menu's Hashira Floor Lamp and bring a sense of understated luxury and purpose to interior spaces. All elegant angles, Noir's minimally finished metal Asti Floor Lamp rises from three sleek legs to effortlessly enlighten as needed. Currey & Company's  Tropical Floor Lamp balances oversized leaves on a black granite base for a luxury, opulent statement lamp.  Flos's Arco Floor Lamp is a true design classic. In production since 1962, the modern floor lamp's resurgence in popularity— thanks in part to the avant basic design trend—  can be traced back to the classic appeal of contemporary curves as seen in the rainbow arched arm and bowled chrome lamp shade. Create mood lighting with Menu's marble JWDA Floor Lamp complete with dimmable switch and elliptical shade. Minimal yet bold, the Nodes Floor Lamp highlights Wearstler's distinctive juxtaposition of mixed-materiality and curvilinear form with light radiating from milk glass globes set against an elevated metal disc. Nuevo's Osaka Floor Lamp blends classic Asian lantern forms with an artful wooden suspended base inspiring balance in perspective. With designs by top designers, Burke Decor's curated collection of modern Floor Lamps are crafted from the finest materials including cotton, leather, silk, stone, ceramic, marble, brass, stainless steel, iron, wood, rattan, glass, and linen. Burke Decor's expansive Floor Lamps Collection includes contemporary, mid-century modern, coastal, modern, transitional, and traditional design.
Burke Decor's curated collection of Floor Lamps includes a wide variety of styles, shapes, and designs for your home decor needs. All orders over $50 ship free to the 48 contiguous states.