Sconces: Wall Lights For Your Home
Classic candle sconces to contemporary sculptural sconce, lights that set the mood and add a touch of elegance to any room. Bathroom sconces provide the most flattering light and are perfect flanking a mirror.
30
54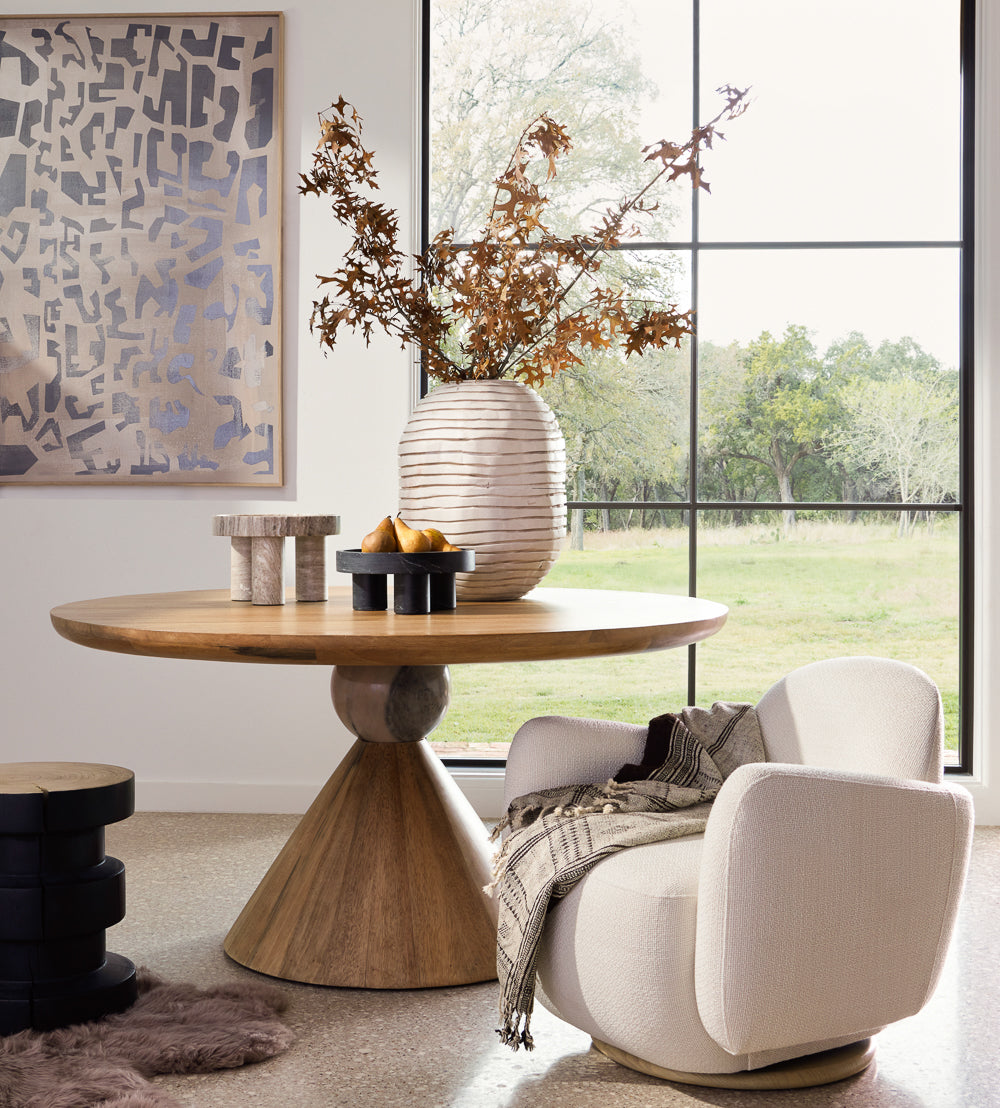 GET INSPIRED
Shop the Look
Browse our curated collection of designer interiors with shoppable links. the looks you love all in one place.
SHOP THE LOOK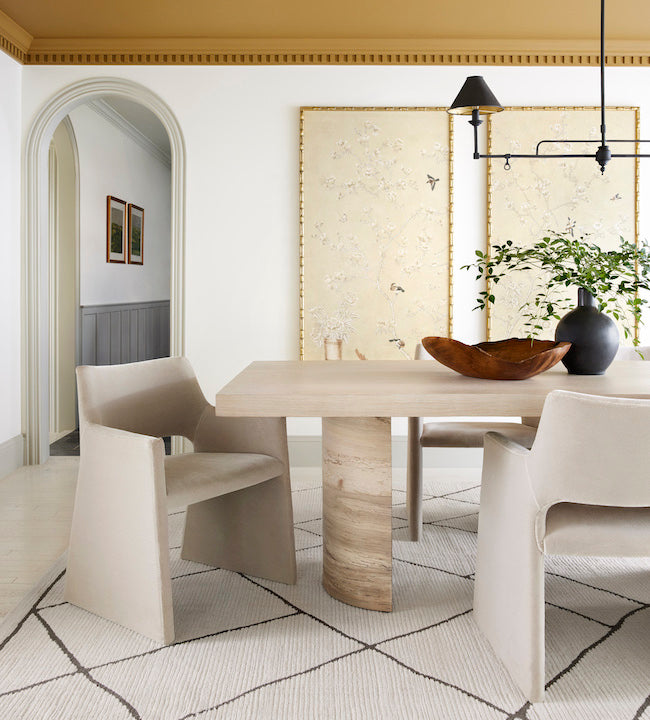 We love to see it
Instashop
You saw it, you loved it, now you can shop it! And see how others styled our favorite pieces in their own home sand submit photos of your own unique style.
SHOP OUR FEED
SHOP #BDIRL
61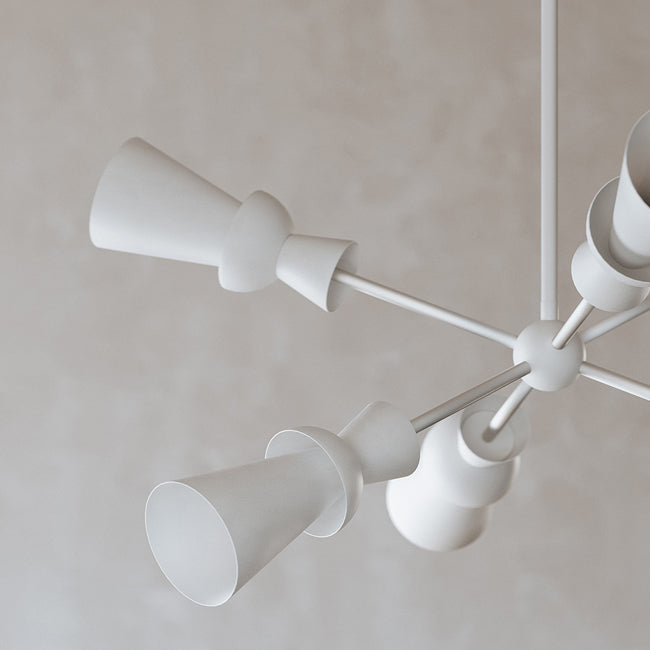 questions about Lighting
Lighting Guide
Choosing the right light for every room is both and art and a science.
LEARN MORE
The placement of a wall sconce depends on various factors, including the purpose of the sconce, the room's layout, and the desired lighting effect. Here are a few general guidelines for hanging a wall sconce:

Height: The ideal height for a wall sconce is typically eye level, which is around 5 to 6 feet from the floor. However, this can vary depending on the height of the people in the space and the specific design of the sconce. Consider the average eye level of the individuals using the room for a comfortable placement.

Functionality: Consider the purpose of the sconce. If it's meant to provide ambient lighting, place it higher on the wall to spread light more evenly throughout the room. For task lighting, such as reading or accent lighting, position the sconce closer to eye level or slightly lower to provide focused illumination.

Symmetry: If you're using a pair of wall sconces, aim for symmetry. Hang them at equal heights on either side of a focal point, such as a mirror, fireplace, or artwork. Maintaining balance in the placement creates a pleasing visual effect.

Proximity to other elements: Consider the surrounding furniture, architectural features, or decorative elements. Ensure that the sconce is placed with enough clearance from any nearby objects to avoid obstructions or casting unwanted shadows.

Wall space: Take into account the available wall space and the size of the sconce. If you have a small wall, choose a compact sconce that fits proportionally. In larger spaces, you can opt for larger or more ornate sconces.

Ultimately, it's essential to experiment with the placement of the wall sconce to achieve the desired lighting effect and aesthetic appeal. Consider the specific needs of your space and adjust accordingly until you achieve the desired result.

The best sconce lighting depends on your specific needs, personal style, and the overall design aesthetic of the space. There are various types of sconce lighting available, each with its own unique characteristics. Here are a few popular options:

Upward-facing sconces: These sconces direct light towards the ceiling, creating a soft and ambient glow that bounces off the ceiling and walls. They are ideal for creating a warm and inviting atmosphere in living rooms, bedrooms, or dining areas.

Downward-facing sconces: These sconces focus the light downward, providing task lighting or accentuating specific areas or objects. They work well in bathrooms, hallways, or as bedside reading lights.

Adjustable sconces: These sconces come with movable arms or swivel joints, allowing you to adjust the direction of the light as needed. They offer versatility and are excellent for task lighting, highlighting artwork, or illuminating specific areas.

Candle-style sconces: These sconces mimic the appearance of traditional candle holders and often feature decorative elements. They create a charming and classic ambiance and are popular in traditional or vintage-inspired interiors.

LED sconces: LED sconces are energy-efficient, long-lasting, and come in various designs. They provide bright and focused lighting while consuming minimal energy. LED sconces are a great choice for modern and contemporary spaces.

Dimmable sconces: Sconces with dimming capabilities allow you to adjust the light intensity according to your needs and mood. Dimmable sconces offer flexibility and are suitable for creating different lighting scenes in a room.

When selecting the best sconce lighting, consider the function of the sconce, the overall lighting plan of the room, the design style, and your personal preferences. It's also important to ensure that the sconce complements the existing decor and integrates well with the overall lighting scheme of the space.
When choosing bathroom sconces, it's important to consider factors such as functionality, safety, moisture resistance, and design. Here are some popular options for bathroom sconces:

Vanity sconces: These sconces are commonly used on either side of a bathroom mirror to provide even and flattering lighting for grooming tasks. Choose sconces with shades or diffusers that help to reduce glare and provide soft, diffused light. Opt for sconces that are rated for damp or wet locations to ensure they can withstand the moisture in the bathroom.

Wall-mounted fixtures with integrated LED lights: LED lights are energy-efficient, long-lasting, and provide bright illumination. Look for sconces with integrated LED lights that offer good color rendering and a color temperature that complements the bathroom decor.

Industrial-style sconces: If you prefer a more contemporary or industrial look, you can opt for sconces with metal shades and exposed bulbs. These can add a touch of style and character to the bathroom while providing ample light. Ensure that the fixtures are suitable for damp environments.

Frosted or opal glass sconces: Sconces with frosted or opal glass shades provide diffused and soft light, reducing harsh shadows and glare. These are popular choices for bathrooms as they create a calm and spa-like atmosphere.

Adjustable sconces: Sconces with adjustable arms or swivel joints allow you to direct the light where it's needed, making them versatile for task lighting or accentuating specific areas in the bathroom.

IP-rated sconces: When choosing bathroom sconces, look for fixtures that have an Ingress Protection (IP) rating suitable for bathrooms. The IP rating indicates the fixture's resistance to moisture and solid objects. For bathrooms, it's recommended to choose sconces with an IP rating of at least IP44, which means they are protected against splashing water.

Remember to consider the overall design and style of your bathroom when selecting sconces to ensure they harmonize with the existing decor. It's also advisable to consult a professional electrician to ensure proper installation and compliance with safety regulations.

Sconces are lighting fixtures that are typically mounted on walls, providing a functional and decorative source of light. They have been used for centuries and come in a variety of styles and designs to suit different aesthetic preferences and lighting needs.

Sconces generally consist of a decorative backplate or wall mount, which attaches to the wall, and a protruding arm or bracket that holds the light source. The light source can be a candle, an incandescent bulb, a halogen bulb, an LED bulb, or even a shaded fixture. The design of the sconce can range from simple and minimalist to ornate and decorative, depending on the desired style and purpose.

Sconces are versatile lighting fixtures that can be used in various areas of a home or other indoor spaces. They are commonly found in hallways, entryways, living rooms, bedrooms, bathrooms, and dining rooms. Sconces can serve different functions such as providing ambient lighting to create a warm and inviting atmosphere, offering task lighting for specific activities, or serving as accent lighting to highlight architectural features, artwork, or other decorative elements.

In addition to their practical function, sconces also contribute to the overall aesthetic of a space. They can add visual interest, create focal points, and enhance the ambiance and style of a room. With the wide range of styles, materials, finishes, and light sources available, sconces can be chosen to complement and enhance the existing decor and design scheme of any space.
Before buying a sconce, there are several important factors to consider to ensure you make the right choice. Here are some things to know before purchasing a sconce:

Purpose and functionality: Determine the purpose of the sconce and the specific function you want it to serve. Are you looking for ambient lighting, task lighting, or accent lighting? Understanding the intended use will help you select the appropriate type and style of sconce.

Style and design: Consider the overall style and decor of the room where you plan to install the sconce. Choose a sconce that complements the existing design aesthetic, whether it's modern, traditional, industrial, or another style. Pay attention to the materials, finishes, and shapes of the sconce to ensure they align with your desired look.

Size and scale: Consider the size and scale of the sconce in relation to the wall and the room. A large, ornate sconce might overwhelm a small space, while a small sconce may get lost in a large room. Measure the available wall space to determine the appropriate size and choose a sconce that balances well with the surroundings.

Light direction and distribution: Determine whether you want the light to be directed upward, downward, or in multiple directions. Consider the type of lighting effect you want to achieve and how it will interact with other light sources in the room. Additionally, consider whether you prefer diffused or focused light, as this will impact the choice of shade or bulb type.

Light source: Consider the type of bulb or light source that the sconce requires. Common options include incandescent, halogen, LED, or fluorescent bulbs. LED bulbs are energy-efficient and have a longer lifespan, but ensure the sconce is compatible with the specific type of bulb you plan to use.

Installation and wiring: Evaluate the installation requirements of the sconce. Determine if it needs to be hardwired or if it can be plugged into an electrical outlet. Consider the wiring and electrical work involved in the installation and decide whether you can handle it yourself or if you need professional assistance.

Quality and durability: Consider the quality and durability of the sconce. Look for reputable brands or manufacturers known for producing high-quality lighting fixtures. Read product reviews and check the warranty information to ensure the sconce is built to last.

By considering these factors before buying a sconce, you can make an informed decision and choose a sconce that not only meets your lighting needs but also enhances the aesthetic and functionality of your space.
Sconces: Wall Lights For Your Home
Burke Decor's Wall Sconce collection features pieces from top home décor designers Aerin + Barbara Berry + BD Fine Lighting + Corbett Lighting + Currey & Company + EuroFase + Feiss + Ferm Living + Flos + Hudson Valley Lighting + Ian K. Fowler + Jamie Young + Jonathan Adler + Kelly Wearstler + Kate Spade + Mitzi + Regina Andrew + Robert Abbey + Sea Gull + Sean Lavin + Surya + Suzanne Kasler—bringing the finest materials, craftsmanship, style and quality to your home. 
With over three thousand sconces to choose from, Burke Decor offer a wide variety  of designer Wall Sconces. Whether your space requires mood lighting or bright vibrant light, our curated selection of Wall Sconces includes fixtures ranging from 1 to 10 or more bulbs. Minimal yet bold, the Nodes Wall Sconce highlights Kelly Wearstler's distinctive juxtaposition of mixed-materiality and curvilinear form with light radiating from milk glass globes set against metal discs. Bring eclectic charm to any room with Surya's  globally inspired woven rattan shaded Cerro Wall Sconce. Elegant curves elevate minimal materials with Sean Lavin's bright sculptural Joni 13 Wall Sconce. Illuminate a Japandi hallway with Ian K. Fowler's curved, pleated linen Palati Small Sconce. With a labyrinth of cream ceramic tracery, Jamie Young's Filigree Wall Sconce's hollow center brings new light to any wall with an airy, coastal design. Squiggly arms and askew candles create purposeful shadows on any wall with the Reign 3 Light Wall Sconce by Troy Lighting, illuminating hallways, bedrooms, or entryways with whimsy. Traditional shape meets modern materials with the Marcel 1 Light Wall Sconce– a simple and contemporary piece, perfect in any room of your home. Flank a piece of decor or artwork with its sleek, linear look. Tubular glass shades offer uplight and downlight with Mitzi's Tara 2 Light Wall Sconce for the ultimate lighting effect ideal for flanking decor or artwork in a sleep linear look. Organic in form, Ferm Living's Arum Wall Lamp combines contemporary curves with adjustable arm and shade to evenly disturb soft light in dark corners. Antique-inspired candles hold crisp, modern shades in Regina Andrew's Clove Sconce Double elevating traditional style to golden elegance. A secret scroll unfurled to impart its arcane information the Accord Wall Sconce by Hudson Valley Lighting provides a modern sculptural spotlight for framed works of art. With designs by top designers, Burke Decor's curated collection of modern sconces are crafted from the finest materials including brass, stainless steel, iron, wood, rattan, glass, linen, and quartz. Elevate your space with light fixtures that compliment your design style. Burke Decor's expansive Wall Sconce Collection can accommodate a myriad of design styles— including contemporary, mid-century modern, coastal, modern, transitional, and traditional design. Flank swing arm sconces above each nightstand or frame the bathroom mirror with matching fixtures.
 Burke

Decor

's curated collection of
Wall Sconces
includes a wide variety of styles, shapes, and designs for your home decor needs. Burke

Decor 

has endless options to curate the home of your dreams. Browse
Wall Sconces
below. All orders over $50 ship free to the 48 contiguous states.