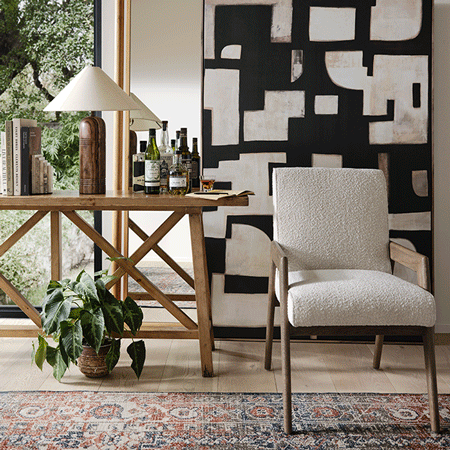 Inspiration on demand
Shop the Look
Find the look you love and shop it all in a few clicks. Curated designer interiors made easy.
SHOP THE LOOK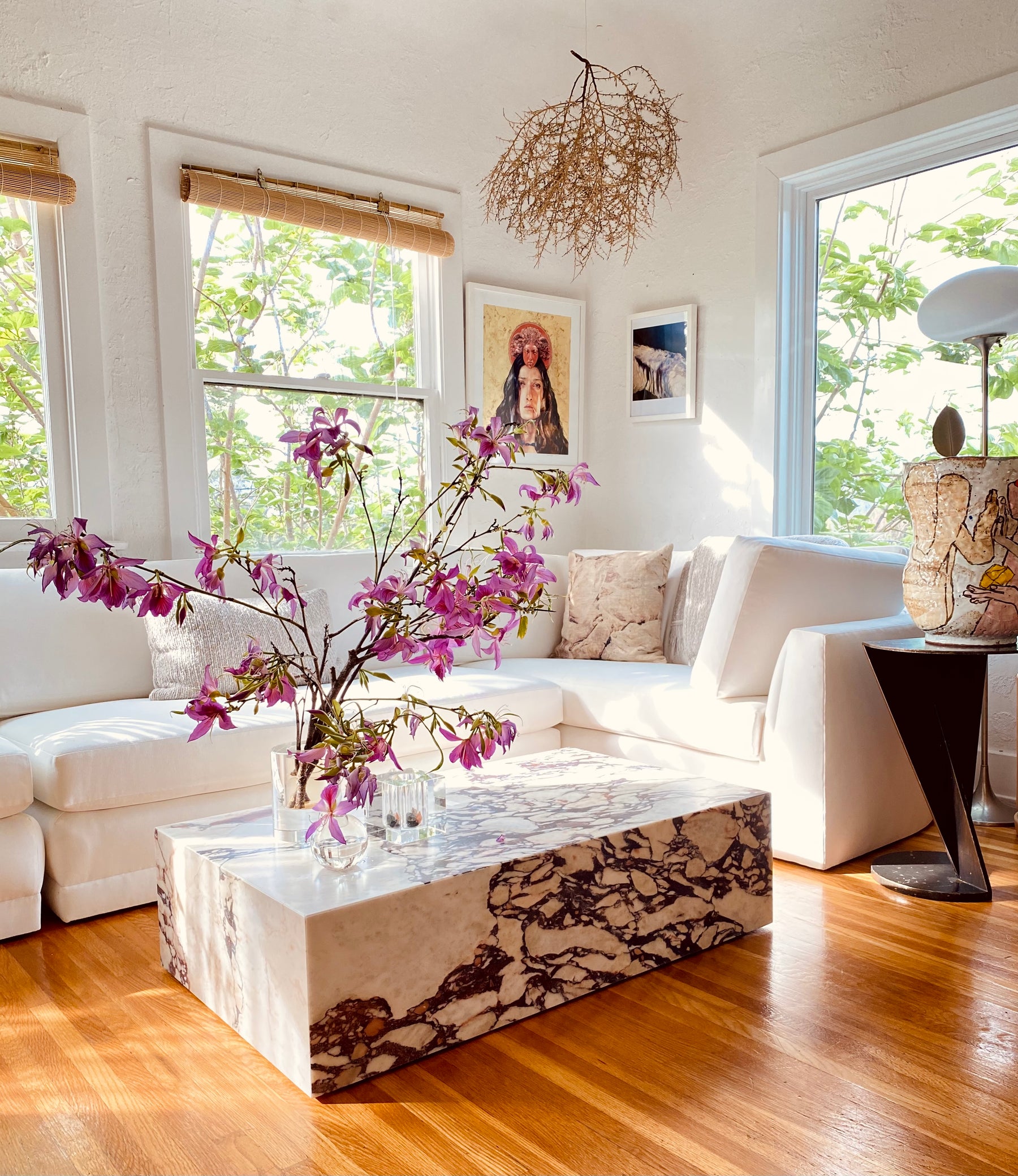 we love to see it
Shop our Instagram
Shop our feed or see how others have styled our best selling pieces. Submit your own beautiful interiors or tag us with #BDIRL on social to be featured.
SHOP OUR FEED
BDIRL
Picture Lights
Classic brass picture lights to modern sculptural fixtures, find the perfect Picture Light to illuminate your favorite artwork. Burke Decor's Picture Lights collection features pieces from lighting designers Alexa Hampton + Chapman & Myers + Hudson Valley Lighting + Kelly Wearstler + Mitzi + Sean Lavin—bringing the finest materials, craftsmanship, style and quality to your home.
A secret scroll unfurled to impart its arcane information the Accord Wall Sconce by Hudson Valley Lighting provides a modern sculptural spotlight for framed works of art. Illuminate your favorite work of art with the modern minimal Axis 18' Picture Light by Kelly Wearstler. Perfect for bringing light to all those hard to reach spaces, the Cabinet Maker's 24" Picture Light by Chapman & Myers adds refinement and sophistication to your featured art. Whether you want to bring more attention to a beautiful piece of artwork or literally highlight a wall shelf of your favorite things, the Holly 2 Light Picture Light With Plug by Mitzi is up to the task. The Woodbury Picture Light by Hudson Valley Lighting's faceted shade adds a subtle geometric touch to your space. Elevate your space with light fixtures that compliment your design style. Burke Decor's expansive picture light collection can accommodate a myriad of design styles— including contemporary, mid-century modern, coastal, modern, transitional, and traditional design. 
 Burke

Decor

's curated collection of
picture lights
includes a wide variety of styles, shapes, and designs for your home decor needs. Burke

Decor 

has endless options to curate the home of your dreams. Browse
picture lights
below. All orders over $50 ship free to the 48 contiguous states.