Featured Lighting Designers
99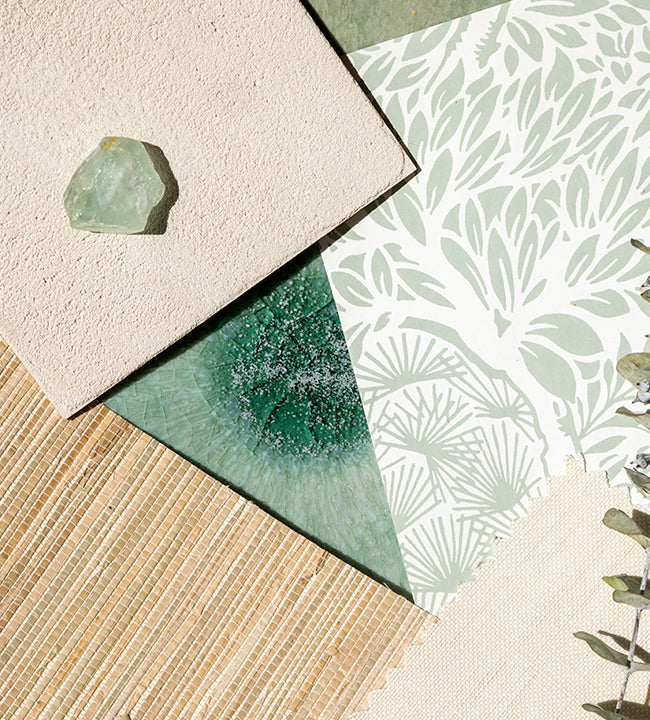 never stop learning
Guides & Resources
Answers to common questions about decor, design, orders & delivery.
LEARN MORE
95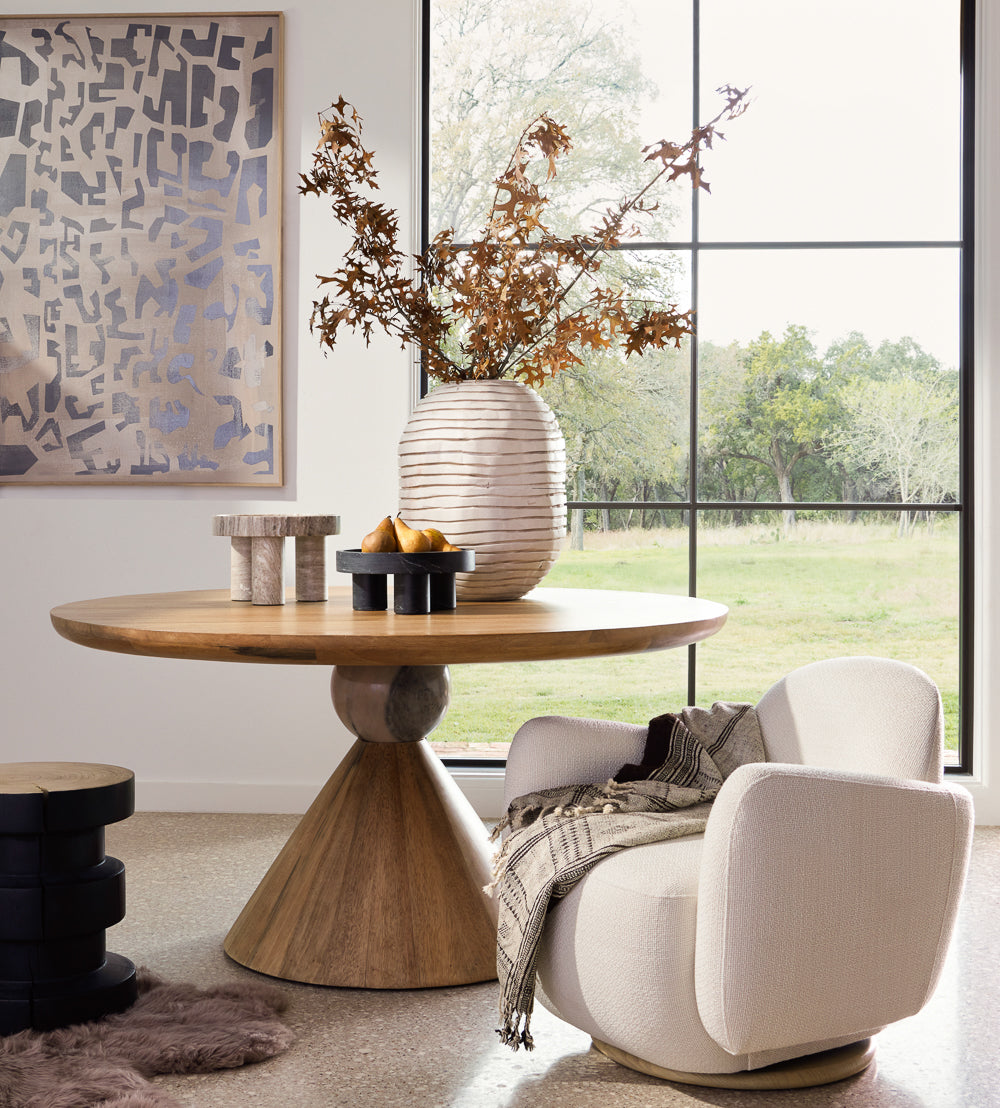 Get Inspired
Shop By Room
Find inspiration and shop the look all in one place. Shop looks from our favorite designer interiors.
SHOP BY ROOM
Featured Lighting Designers
Burke Decor's Featured Lighting Designers collection features pieces from top home décor designers Aerin  + Alexa Hampton + E. F. Chapman + Flos + Ian K. Fowler + Julie Neill + Kelly Behun + Kelly Wearstler + Sean Lavin + Suzanne Kasler + Thomas O'Brien—bringing the finest materials, craftsmanship, style and quality to your home. 
With over nine hundred light fixtures to choose from, Burke Decor's collection of designer featured lights will illuminate any interior in style. Whether your space requires mood lighting or bright vibrant light, our curated selection of Featured Lighting includes fixtures ranging from 1 to 45 or more bulbs. Aerin channels classic mid-century style, with a modern point of view. Inspired by old world glamour and European mid-century design, Aerin believes that living beautifully should be effortless. Classic, but always with a modern point of view, every piece is created to make life more beautiful, with a sense of ease and refinement. Refined in form, the Rosehill Semi-Flush fixture filters light through a milky glass bowl as though underwater, offering an alluring distorted display subtle in presence. Elevate your living space or entry with the elegant, sculptural Cosima Medium Chandelier for added artistic appeal. Stylish and  contemporary in feel, the Charlton Large Triple Arm Chandelier illuminates every area of a spacious room with classic mid-century modern moveable shades and angled arms. The striated design of the Mill Large Globe Lantern creates a beguiling interplay between light and dark with a beautifully crafted orb reminiscent of ancient sundials.Stunning and sophisticated, the Bonnington Large Linear Chandelier is flanked with a layered halo of crystal columns that shimmer above a lavish dining room set or luxurious kitchen island. Bring character and a touch of coastal design home with the Gisela Single Sconce. A striking desk lamp adding mid-century modern character to a room, the Franca Double Pivoting Task Lamp's two pivoting shades focus light where it's needed most. With angled, sleek shades and long, movable arms, Charlton Large Double Wall Light focuses illumination where you need it most— control light with contemporary style
Alexa Hampton is admired for her updated neoclassical approach— yet, with generous silhouettes and ravishing detail, her work never appears conservative. Admired for her updated neoclassical approach, Alexa Hampton brings a clean formalist perspective to high-style lighting, featuring architectural scale and bold pattern work. Look up and marvel at the golden sun rays of the sculptural modern Helios Wide Pendant. Ideal for transitional, coastal or modern farmhouse decors— Bantry House Extra Large Lantern brings an air of modernity to classic interiors and exteriors through clean lines and negative space
E. F. Chapman designs are influenced by architectural themes and present a timeless, refined quality that suits any interior. While Chapman & Myers combines the best of E. F. Chapman and Kyle Myers' modern sensibilities to create stunning contemporary collaborations elevating interiors with ease. The Zodiac Lantern by Chapman & Myers makes a stellar signatory for a mythical modern space with spherical luminaries, aligning orbits, and classic astrological symbolism. Create the illusion of a grand spacious chandelier in a compact space with the Flemish Large Linear Pendant's perspective bending candelabras. The Warwick Medium Lantern begs to illuminate the grand foyer of a Bridgerton with the elegant glow of regency charm. Bell shaped frosted glass illuminates classic bathroom vanities with the Boston Functional Triple Light sconce.  Channel the prestige of an old world study with the practical Boston Swing Arm with SLG Shade plug-in sconce by Chapman & Myers. Perfect for bringing light to all those hard to reach spaces, the Cabinet Maker's 24" Picture Light by Chapman & Myers adds refinement and sophistication to your featured art.
Bridging elegance and function, with a modern edge—Ian K. Fowler brings experience in many disciplines to his design work. Never trendy, but often playful and intriguing, his look is a result of the conviction that successful style is a balanced marriage of function and aesthetics.  Illuminate a Japandi hallway with the Palati Small Sconce's origami-esque curved, pleated shade.Minimal form meets function in traditional details and with the classical modern Cesta Large Linear Chandelier. Star-shaped accents and linear design elevate the Etoile Linear Chandelier's gilded pendants and paper shades from traditional fixture to modern mystical centerpiece. Steampunk goes minimal with the Bistro Four Light Bath Sconce. 
Kelly Behun is known for her comprehensive and highly bespoke approach to interior design. She is truly an interior designer with the eye of a gallerist— art and functional furnishings are not mutually exclusive. Shine a whimsical light on bedside, console, or side tables with the cloud-like ceramic sculpted  Palisade Table Lamp.  With delicate strands of brass mesh half-dissolved in the heat of its artisan-blown glass shades, the Opera Chandelier is an organic and contemporary descendant of the sputnik form. Sculptural in form, the Construct Wall Sconce creates conversation between light and dark with mixed materials and refined, artful textures. 
For Julie Neill, it's the art and the craft of creating custom lighting that is her passion and her life's work. Julie draws each design by hand and oversees the finishing of each piece, which results in a beautiful artisan made fixture, skillfully crafted and carefully rendered in her New Orleans studio. Bring historical charm to the modern home with the Caddo Large Linear Lantern by Julie Neill complete with candelabra reminiscent of gas luminaries ideal for vintage inspired decor. Create a stately grand millenial bedroom by suspending Julie Neill's sculptural, floral Alberto Small Single Tier Chandelier—complete with clean lines, candelabras, and luxe gold leaf finishing— above the foot of the bed. Modern in its form, Julie Neill's Illana Large Linear Chandelier transforms the classic floral candelabra motif into contemporary functional art. Elevate your space with light fixtures that compliment your design style. 
Designer, collector, and merchant Thomas O'Brien's iconic blend of traditional and modern elements makes a collected and classic style feel easy. His extensive lighting collection interprets the full spectrum of antique to modern to industrial designs in both luxurious and unexpected ways. Pairing vertical lines and globes with sophisticated, modern glamour the Beckham Modern Double Sconce lends a sculptural glow to a bathroom looking glass when framed on opposing sides. Shine a spotlight on your favorite reading nook or piece of wall art with the compact, subtle Anders Small Articulating Wall Light. Minimal meets traditional illumination with the Piaf Large Chandelier. Elevate your space with light fixtures that compliment your design style. Don't be afraid of the dark, illuminate your home with light fixtures by top industry designers. A fluted mount and scalloped glass channel the subtle charm of art-deco design with the Milton Road Flush Mount. 
Known for his sophisticated, modern designs combined with the latest advancements in lighting technology and expert craftsmanship, multiple lighting design award winner Sean Lavin finds inspiration in experiencing new environments, cultures, architecture and fashion. He believes lighting is just as powerful as other major design elements to create a specific style and mood in a space.Designed with modern appeal, the Banda Bath Bar by Sean Lavin creates a clean aesthetic with straight-lines and crisp edges providing up and downlight with integrated LEDs. Make a jaw-dropping statement as a dining room fixture, living room focal point, or grand foyer entry light with the dramatic, modern multi-tier Mara Grande Chandelier by Sean Lavin. Inspired by the geometric nature of a flower bud and featuring light guide LED technology, the Nyra 42 Chandelier's beautiful acrylic LED petals produce ample illumination with futuristic appeal. Find beauty in chaos with the Linger 12-Light Abstract Chandelier's expansive reach and glowing divergent arms. Create a refined mid-century statement with the stately Lody 20-Light Chandelier's modern update on the classic starburst form. The Wit Linear Suspension fixture blends striking linear illumination and clean finishing into modern sculpture even when turned off. Suspended around a long single stem, the Modern Rail Wall Sconce brightens hallways, bathrooms, and bedrooms with asymmetric globes wrapping towards the ceiling. 
Offering a fresh mix of continental and classic style in her interiors, Suzanne Kasler Lighting emphasizes antiquities and collections to create a special setting. Subtle details and strong, structured silhouettes are available in timeless materials and custom patina finishes. The look is easy sophistication, with an air of history. Industrial modern finishing brings grit to a classic candelabra glass shaded glow with Suzanne Kasler's Alice Small Sconce. Patinated copper brings worn elegance and old world charm to the Brantley Lantern updated with modern wiring and efficiency. Evocative of early cathedral lanterns, the Morris Large Lantern makes a strong impression with a simple geometric frame. 
Kelly Wearstler's eponymous global luxury lifestyle brand is renowned for its distinctive designs and signature soulful vibe pioneered by the celebrated interior designer. With a style that juxtaposes raw with refined, melds color, sophistication and spirited spontaneity, Wearstler has revolutionized the look, feel and meaning of modern American design.Expanding the preeminent Kelly Wearstler brand to a wider audience, Kelly features a curated assortment of designs spotlighting her characteristic synthesization of both modern and vintage worlds. Each piece has its own distinctive voice in the story and celebrates an explorational confluence of color, architectural form and style. This collection serves as a perpetuation of Kelly's passion for challenging the predefined norms of design while still offering pieces that are approachable to all. Crafted from authentic, time-honored concrete and topped with a linen shade, the Veneto Small Table Lamp combines sculpture, mechanics, touch, and sight creating an artisanal modern vibe perfect for a bedside table or kitchen counter. Minimal yet bold, the Nodes Wall Sconce highlights Kelly's distinctive juxtaposition of mixed-materiality and curvilinear form with light radiating from milk glass globes set against metal discs. The Rousseau Medium Multi-Drop Sconce is an iconic convergence of modern design and minimalist form, reminiscent of icicles framing a winter doorway. Crafted in monolithic ceramic form and topped with a linen shade, Kelly Wearstler's Senso Large Table Lamp combines sculptural modernism with familiar geometric forms for a subtle statement to brighten your bedside, foyer, or reading nook. Illuminate your favorite work of art with the modern minimal Axis 18' Picture Light by Kelly Wearstler A transitional dining room or bar becomes a decorative showpiece for the home when accentuated with the Forza Medium Gathered Linear Lantern by Kelly Wearstler. Greek antiquity meets modern minimalism with cylindrical carved alabaster in Kelly Wearstler's Otto Medium Flush Mount. 
 Burke Decor's expansive Featured Lighting Designers Collection can accommodate a myriad of design styles— including contemporary, mid-century modern, coastal, modern, transitional, and traditional design.
Burke Decor's curates the best in lighting design to include a wide variety of styles, shapes, and designs for your home decor needs. Browse Burke Decor has endless options to curate the home of your dreams. All orders over $50 ship free to the 48 contiguous states.